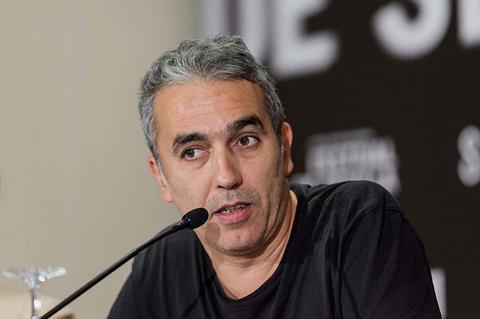 Need to know: Created in 1998 by Luis Urbano, Lisbon-based Portuguese banner O Som e a Furia ('the sound and the fury'), has turned itself into a go-to co-producer for European filmmakers while forging strong links with other territories such as Brazil and Argentina. It has worked with myriad international filmmakers, including US directors Eugene Green and Ira Sachs, France's FJ Ossang, Lucrecia Martel from Argentina, and Brazil's Lais Bodanzky and Felipe Braganca. O Som e a Furia is the Portuguese partner on Everybody Loves Jeanne, French filmmaker Céline Devaux's debut feature, which has been selected for Critics' Week at Cannes. It continues to work with Portuguese filmmakers including Miguel Gomes, Sandro Aguilar, Ivo M Ferreira, Joao Nicolau and Salomé Lamas.
Key personnel: Luis Urbano, founder and producer; Sandro Aguilar, manager, director and editor.
Incoming: Ferreira is directing Global Project as both a feature and a six-part mini-series for TV and streaming. Set for rollout in 2024, the Portugal-set project begins in the 1980s and details the story of a woman who joins an armed post-Revolutionary far-left outfit. Telmo Churro will direct Lisbon-set feature India from a script co-written with Mariana Ricardo about a grieving Brazilian woman and her encounters with three generations of men in one family. Also in pre-production is Maureen Fazendeiro's feature documentary The Seasons about the real and invented history of Portuguese region Alentejo, and the people who live there.
Luis Urbano says: "International co-productions help deliver locally sourced projects and more opportunity across Europe and internationally. We grow editorial organically with our filmmakers to have more universal resonance."
Contact: geral@osomeafuria.com