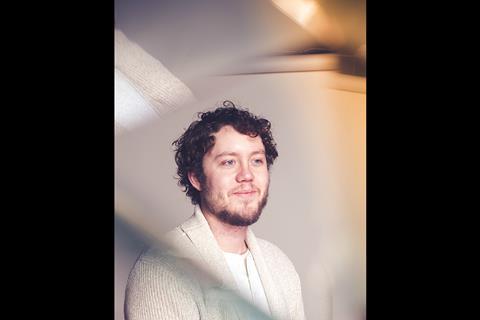 "What's cool about VHS is as long as your costumes and hair are perfect, you're transported back to the 1980s," says Jack Henry Robbins, the US director of comic anthology feature VHYes, screening in the Bright Future competition of the International Film Festival Rotterdam (IFFR) this week.

Robbins shot his fourth feature on VHS and DigiBeta tapes over 15 days in Los Angeles in summer 2018 and says the reduced resolution of the retro tapes also helped the budget. "We didn't have to spend a huge amount on lighting. We have no dollies – it's all zoom."
Early home-video material is a treasure trove of comic potential for the director. "There's already so much funny stuff on it," he says. "There's more potential for VHS - not just for comedy, but for fake documentary."
Multiple comic skits intertwine across the film's runtime, ranging from an environmentally conscious porno (Hot Winter) to bickering presenters on a TV sales show. All exist within the framework of a 12-year-old boy in 1986 who has accidentally taped the segments over his parents' wedding video, clips of which also appear.
Two of the setups are adapted from shorts made by Robbins – 2017's Hot Winter: A Film By Dick Pierre, and 2018's Painting With Joan, both of which played at Sundance Film Festival.
He originally pitched a longer version as a TV show, with a tape collector presenting different items in each episode. There was insufficient interest in that, but independent US distributor Oscilloscope approached him in 2017 about making a feature instead.
The company contributed more than half of what Robbins calls an "ultra-low budget."
Other financing sources included Robbins' parents, actors Tim Robbins and Susan Sarandon. The pair are both executive producers with cameo roles in the film; their presence in his work is a blessing and a curse, says the director.
He jokes that "People assume they write and direct my movies just because they're famous".
"My dad had a say on this because he was an executive producer financially in a big way. The way I say it is I'm driving the ship and he's making sure we don't crash."
Both Robbins the elder and Sarandon are "very supportive, wonderful, creative people" says their son, although it isn't always plain sailing. "My dad's a director himself, so he really has to cool it when it comes to notes. He does get a little too involved; that's something we've had to work on."
Technical challenges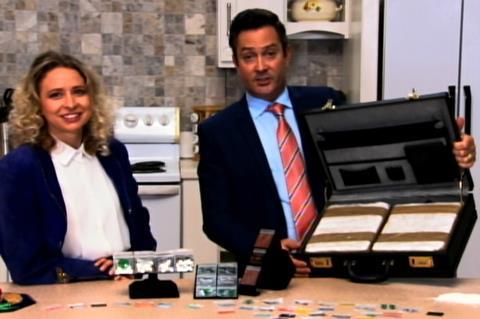 The unique production threw up challenges, including having numerous cameras present in case one failed; digitally backing up all footage live as it was shot, and navigating the "different personalities" of the cameras.
"The biggest challenge is just the mechanics of it. The cameras had to be plugged in, so we had a backpack with a portable battery at all times," says Robbins.
And why go through this? "I wanted to tap into the nostalgia of our minds. VHS was the first time anyone could make their own TV show, I wanted to pay homage to that."
The film launched at genre event Fantastic Fest in Austin, Texas in September 2019, had a US release first in Alamo Drafthouse venues this month before expanding to major cities, and plays in the Bright Future strand at International Film Festival Rotterdam.
Despite his satisfaction with the end product, Robbins won't be revisiting the tape deck for his next project, a comedy-thriller about a cult, which is in its early script stage. "It's going to be the easiest thing ever" he jokes. "I'm so excited to do an establishing shot and then coverage."