Based on a shocking real-life murder, Dear Jassi represents a major departure for its India-born director Tarsem. "I was obsessed with this story," he tells Screen.
On June 8, 2000, beautician Jaswinder 'Jassi' Kaur was murdered in the Punjab province of India. The 24-year-old Indo-Canadian was killed by hitmen hired by her mother and uncle who felt she had brought shame on their family for marrying a rickshaw driver she had fallen in love with while visiting relatives.
While the 'honour killing' made international news, it had deeper significance for India-born director Tarsem Singh Dhandwar, known to all and sundry as Tarsem. Not only had the horrific event taken place in his childhood village, but Kaur had also lived near him in Canada. The hitmen were caught swiftly, but it took until 2012 for Jassi's mother and uncle to be arrested, and a further seven years before they were extradited to India.
At the time of the murder, Tarsem was two months from the release of his debut feature, serial killer thriller The Cell starring Jennifer Lopez, and prepping what he hoped would be his second, The Fall. But Tarsem felt there was a film in what was being dubbed a real-life Romeo and Juliet story. "I said, 'We make this right now or wait for two decades,'" he recalls. He did not anticipate it would be the latter, but it ended up taking more than 20 years for him to finally direct Dear Jassi.
He never gave up on the idea. "I was obsessed with this story. Nothing really dies, it just stays in the back of your head," says Tarsem, who also spent close to 15 years trying to make The Fall. That lavish, largely self-financed fantasy epic was finally released in 2006 after premiering at TIFF, and the director continued to apply his brand of eye-popping filmmaking to commercials for brands including Nike, Coca-Cola and Samsung as well as further features including Immortals (2011) and Mirror Mirror (2012). Along the way, Tarsem's own Indian heritage meant he was regularly approached by Bollywood producers to make a film in his homeland. "I was thinking about it a lot, and thought, I'll probably make my version of Bollywood films."
Producer backing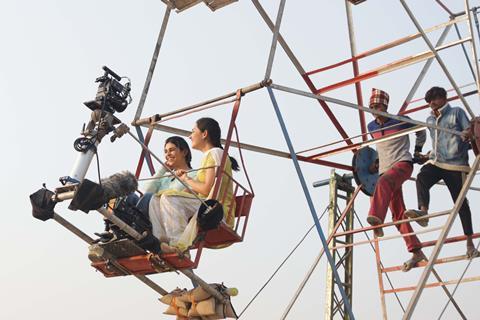 When Creative Strokes Group's Sanjay Grover, son of Bolly­wood star Gulshan, introduced him to Vipul D Shah, Ashwin Varde and Rajesh Bahl of Wakaoo Films who wanted to be in business with Tarsem, he decided to pitch Jassi rather than a Bollywood idea. "They said, straight away, yes. They didn't blink. They said, 'If you commit, we're on.'" (Bhushan Kumar and Krishan Kumar of leading Bollywood studio T-Series also joined as producers a week before filming.)
Still, Tarsem had demands. "I said, 'I'm making it in Punjabi. This cannot be dubbed.'" He got his way with the first part, but not the second. "It's the only battle I unfortunately lost, but I'm fighting buyers to say this will die in every possible way if you dub it." Dear Jassi screens in Toronto in English and Punjabi, and is sold by Lichter Grossman Nichols Adler Feldman & Clark.
With its true-life story and realistic approach, Dear Jassi represents a departure for Tarsem, whose breathtaking visuals for the big and small screen have seen him labelled as a visionary. "I'm known for fantastical cinematic films. But it is a very cinematic film," he says of Dear Jassi. "It is visual, but not visual that people expect from me. I said, 'Imagine there's a script written by Gaspar Noé or [Michael] Haneke, and it's directed by one of the Iranian guys.'" After optioning Justice For Jassi, a book on the case by Jupinderjit Singh, Harbinder Singh Sewak and Fabian Dawson, Tarsem hired Amit Rai (Road To Sangam) to pen the script. "He wrote it in one swing. He said he felt he was possessed by Jassi's spirit." Not that it was all plain sailing, according to Tarsem who speaks Punjabi, but can't read it. Rai wrote the script in Hindi, which was translated into English for Tarsem, then later into Punjabi for the cast. "It was the worst case of Chinese whispers you can imagine," he says.
Moreover, Rai's draft was 40% too long, so Tarsem took out "20% from the beginning, 20% from the end", bookending the film with songs by Kanwar Grewal, a renowned Punjabi folk singer, to explain the rest.
When it came to casting his two leads, Jassi (Pavia Sidhu) and the unfortunate Mithu (Yugam Sood) whose ordeal only became worse following Jassi's murder, "the whole thing was as Indian as you can get, which means, out of chaos you get all of this," reveals Tarsem. "The guys doing the casting were from Bombay, so they didn't understand the dialect and who I wanted. They were showing me 'actors'. I said, this will be a person that maybe has never acted before."
Out of the blue, he was sent a tape of Sood, a kabaddi player from Ahmedgarh, Punjab. "He's local. He's a sportsman. The moment I talked to him, I said, 'That's our guy. Nobody coach him on anything.'"
Finding an actress to play Jassi was more challenging. After his initial choice had to bow out at the last minute, Tarsem had 48 hours to find a replacement. "I called everybody I knew," he says. "I called a cousin in Canada and said, 'Do you know anybody who knows anybody?' They said, 'No, but I know somebody who might.'"
Eventually Tarsem spoke to someone from a Punjabi Bhangra group who suggested a woman who had come to dance. "He described her to me. I said, 'That's the girl, get her number. It has to happen in the next one or two hours.'" Sidhu had some acting experience, having appeared in a few TV shows in Canada; after seeing her photo and speaking on the phone for four minutes, Tarsem told her, "'You're doing this movie.' Then I find out she had auditioned for us and sent in a tape but didn't even make it past the first round. Somehow, she had ended up in the trash."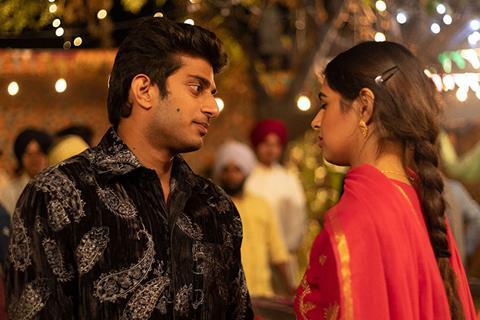 Origin story
Tarsem was born in Jalandhar, Punjab, before his family moved to Iran and he was sent to boarding school in the Himalayas. He studied business at Harvard, but always wanted to be a filmmaker, and enrolled at the ArtCenter College of Design in Pasadena where classmates included Zack Snyder and Michael Bay. "As cinema people will tell you, we are the guys who ruined cinema," he says. "All the other places were teaching you how to make good films — they showed you how to make films look good. Basically, they showed you how to polish a turd. Suddenly it was a perfect storm because music videos were looking for visual guys, then advertising became international, and everybody was looking for people who could tell a visual story. We were perfectly placed."
Tarsem's dreamlike video for REM's 'Losing My Religion', which drew inspiration from Andrei Tarkovsky, Caravaggio and Indian cinema, won a Grammy, while his first commercial, 'Swimmer' for Levi's, inspired by the 1968 Burt Lancaster film, scooped a Cannes Lion. Tarsem has directed more than 100 ads and continues to do so. "I love being on a set. Films take longer to put together, and I don't differentiate between music videos, film or commercials."
While he shot parts of The Fall in India, Tarsem had never directed a film set in his homeland, but found his former village was no longer a suitable location. "That area has been so built up in the last 20 years with immigrants coming to Canada then sending back horrendous amounts of money by Indian standards to build concrete monstrosities that nobody stays in," he says. Tarsem ended up filming in a village near the Pakistani border that reminded him of his hometown in the 1990s.
Aside from Irish cinematographer Brendan Galvin, who shot his last three features, Tarsem used a mostly Indian crew for Dear Jassi. "The experience was phenomenal," he reflects. "It's much better than when I used to go there before The Fall. [Then] it was very hard explaining to the [locals] that the white people work for me."
In fact, the experience of working in India proved so satisfying that Tarsem says he might finally make his own Bollywood picture. "I would like to — there is a project that's come up. I'm surprised at the speed they move. When they say yes, it kind of goes ahead."