For its 30th anniversary year, new director Takeo Hisamatsu is looking to make an impression; plus Screen hosts co-production panel.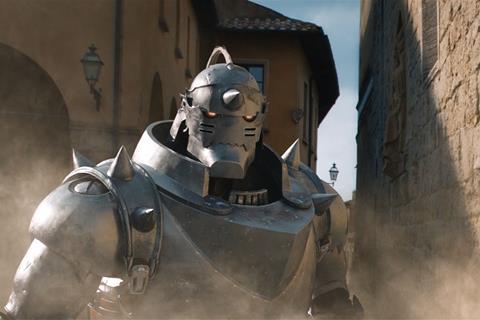 Tokyo International Film Festival (TIFF, October 25- November 3) is preparing to celebrate its 30th anniversary with a dynamic range of innovations across the festival and its industry sidebar, TIFFCOM (October 24-26).
Festival director Takeo Hisamatsu, who took up the reins earlier this year, has introduced a set of new initiatives across the festival's structure under his three-keyword mission of being "expansive, empowering and enlightening", while staying true to TIFF's position as an audience-driven flagship event in Japan's cinema landscape.
TIFF's expansion in programming will be marked by the addition of three dedicated special events: Midnight Film Festival, Cinema Arena 30 and a Godzilla Cinema Concert accompanied by Tokyo Philharmonic Orchestra. The Midnight section will strike a chord with genre fans in the metropolis due to its hit-driven programming of all-nighters, including a double bill of George A Romero's Night Of The Living Dead and Dawn Of The Dead, a marathon of the Saw horror series and a night of films targeted at a young female audience "telling stories about life, love and fashion" in New York City, including Annie Hall and Frances Ha.
By contrast, Cinema Arena 30, an open-air event at Roppongi Hills Arena that will present highlights from the past 29 years of TIFF, will be aimed at first-time cinemagoers. The programme features free screenings where audiences can drop in and out of films, with food carts and a memorabilia book and DVD shop.
Comic-book touch
Striking a balance between arthouse and commercial is echoed in the festival's main sections. TIFF opens its 30th edition with Fumihiko Sori's Fullmetal Alchemist — the first Japanese film to open the festival since Midnight Eagle kicked off the 20th TIFF in 2007. "I thought it is appropriate to present to the world a comic book and VFX-based film that represents the current trend in Japanese cinema," explains Hisamatsu. "Even if the budget is not comparable to a Hollywood production, you will be surprised at its quality."
TIFF's closing title is An Inconvenient Sequel: Truth To Power with Al Gore in attendance, which will inject a more serious tone as the world continues to grapple with the issue of climate change. "I don't want to be political and hence with the film I am interested in the human drama of a man who fights for what he believes in," says Hisamatsu.
A mix of genres including dramas, thrillers and romantic comedies will unfold in TIFF's International Competition section, which features a star-studded jury presided over by actor/director Tommy Lee Jones.
The section's eight world premieres range from Zhanna Issabayeva's Sveta, about a woman with a hearing disability using any means necessary to survive, to Takahisa Zeze's The Lowlife, which focuses on the personal struggles and family relationships of female adult-video performers. "The individual rather than society is the underlying theme of this year's competition as each film represents the strong personality of the protagonist," comments programming director Yoshi Yatabe.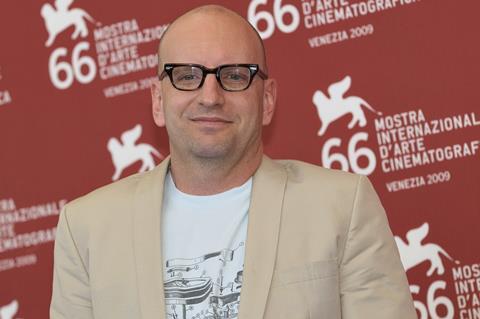 Alongside new film Logan Lucky playing as a special screening, The World Of Steven Soderbergh will present three of the US filmmaker's key films: sex, lies and videotape (1989), Ocean's Eleven (2001) and Haywire (2011), with the director in attendance to introduce the films in person to festival audiences. A series of film musicals have also been selected by Hisamatsu to screen for TIFF audiences.
The 30th anniversary edition will see additional efforts go into making TIFF audiences feel closer to the festival and inspiring the next generation of filmmakers. Tokyo Film Plaza and Tokyo Film Arena in Roppongi Hills will be opened up to enable encounters between filmmakers, media and the public, while this year's masterclasses will feature top arthouse names from the region including 2017's Samurai Award recipient Ryuichi Sakamoto, the Philippines' Brillante Mendoza, Japan's Fumihiko Sori and Cannes regular Naomi Kawase among others.
The most forward-looking addition is the Teens Meet Cinema initiative, a production workshop for junior-high students supervised by award-winning director Nobuhiro Suwa. Having developed the script, shot and edited it with professional crew in Daikanyama, Tokyo, the resulting feature-length film will be presented in the Youth section of the festival.
On the industry side, TIFFCOM has moved to new premises in the bustling neighbourhood of Ikebukuro, which should be well received by long-time attendees as well as attracting new delegates to the market. With attendance growing and increased interest from European participants, the event has solidified its position as a major industry hotspot in the autumn season.
This edition's highlight will be an extensive seminar and workshop programme on industry hot topics including content and media monetisation, visual effects, Japanese IP and the potential of new technologies such as virtual reality. There will also be a panel session hosted by Screen International that will explore the pros and cons of co-production from the perspectives of three Japanese filmmakers who have each shot features outside of Japan: Isshin Inudo, Koji Fukada and Daishi Matsunaga
With its wide-reaching programme covering both the arthouse and commercial sphere, a drive to bring in new audiences, a host of special events and masterclasses, and a reimagined industry programme, the 30th anniversary edition of TIFF looks primed to leave its mark on the festival's history.
This feature first appeared in the October issue of Screen International. Click here to subscribe.