As Tokyo International Film Festival (Oct 17-25) enters a new era, the focus will be on backing home-grown talent.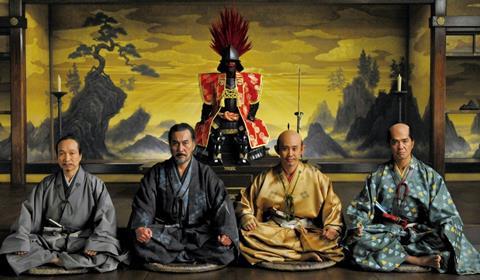 Under new festival head Yasushi Shiina, Tokyo International Film Festival (TIFF), in its 26th year, has refocused its identity from a green festival to one actively supporting local films and discovering Asian talent.
Although TIFF is keeping the signature green carpet introduced by Shiina's predecessor, Tom Yoda, it will no longer run its ecologically themed Natural TIFF section and has reshuffled and created other sidebars to reflect the new focus.
"Perhaps the biggest change this year is the festival's noticeable shift towards supporting more home-grown productions, with Japanese films now included in every section of the line-up," says Shiina, who has launched the Japanese Cinema Splash section "because independent Japanese films are struggling in the marketplace. We need to find a way to support these indie film-makers so they continue making films, both in Japan and abroad."
TIFF is set to run October 17-25 with 75 films from 30 countries in its main sections: Competition, Asian Future, Japanese Cinema Splash, Special Screenings and World Focus. Special programmes including Pioneers of Japanese Animation add six more films, with another 230 coming from the Allied-Events line-up that includes Korean, Chinese and Polish film weeks.
The festival will open with Paul Greengrass' Captain Phillips, starring Tom Hanks, and close with Koki Mitani's The Kiyosu Conference [pictured], starring Koji Yakusho. Both films' stars are due to walk the green carpet.
Breaking the status quo
"This year's TIFF Competition supports film-makers who suggest ways of breaking through the status quo and going beyond it, and endeavour to show the way to the future of cinema through their stories, or perhaps their directing methodology, or to go one step further, their ways of life," says Competition programming director Yoshi Yatabe.
'We need to find a way to support these indie film-makers so they continue making films, both in Japan and abroad'

Yasushi Shiina, TIFF
Six of the 15 films in Competition are world premieres, including Bending The Rules, Behnam Behzadi's film about a rebellious theatre troupe in Iran, and Barber's Tales, Jun Robles Lana's second in his small-town Filipino film trilogy. Lee Ju-hyoung's Red Family, executive produced by Kim Ki-duk, and Hospitalité director Koji Fukada's Au Revoir L'Eté will also make their world premieres.
Asian Future, the new competition for first and second-time Asian directors, has four world premieres including Ravi Kumar's A Prayer For Rain, based on the true events leading up to a disastrous chemical leak in India, and Kim Jung-hoon's Tinker Ticker in which a bomb-maker faces a man who detonates them.
Asian Future programming director Kenji Ishizaka says that during the selection process: "We made many discoveries, such as the fact it is not rare for rookie film-makers to be put in charge of large-scale productions, and that many of them clearly possess their own unique vision despite their tender years."
The Japanese Cinema Splash section showcases nine world premieres including Takuji Suzuki's coming-of-age film A Band Rabbit And A Boy and Hirobumi Watanabe's And The Mud Ship Sails Away, produced by a local collective.
Japanese animations DokiDoki Pretty Cure! The Movie Memories For The Future, the movie version of a long-running TV series, and Bayonetta Bloody Fate, based on a popular game, will make their world premieres in the Special Screenings section.
Combining the former Winds of Asia - Middle East and World Cinema sections, the newly launched World Focus section has high-profile films including Alex van Warmerdam's Dutch title Borgman and Lav Diaz's Filipino historical film Norte, The End Of History.
Celebrating its 10th anniversary, the TIFFCOM market runs October 22-24 for the second time in its new home on the man-made island of Odaiba, across the bay from central Tokyo. TIFFCOM's CoPro Connection will showcase 20 co-production projects from directors including Nicolas Winding Refn, Sabu and Ki-hwan Oh.
Last year, TIFFCOM hosted 12,863 participants and a record 229 exhibitors. TIFFCOM director Mika Morishita says this year she expects "about 25,000 visitors and a 30% growth in exhibitors", as well as a projected deal-making increase of 30% compared to the $45.6m (¥4.5bn) recorded last year. Exhibitors include Toei, Shochiku, CJ E&M, Pact and GMM Tai Hub.