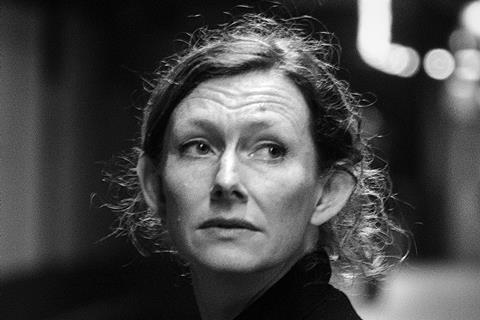 Laurette Schillings, Frans van Gestel and Arnold Heslenfeld's Dutch production outfit Topkapi is renowned as an innovative international co-production partner, with credits that include Lukas Dhont's Oscar contender Close, and Thomas Vinterberg's 2021 Oscar winner Another Round.
However, its latest feature, Goodbye Stanger, making its debut in the Limelight section of International Film Festival Rotterdam (IFFR) this week, is entirely Dutch financed through the Netherlands Film Fund, accessing both its single project and slate financing. The comedy drama set in the Dutch music industry is the directorial debut of Dutch director Aaron Rookus but the driving force behind the film has always been Topkapi's Schillings.
Schillings' original goal was to make a broad commercial film set within the music industry, which used plenty of music. "At Topkapi, we have good contacts in the music business," she explains. "Music is a very important point to reach a wide audience."
She knew writer Wander Theunis, with whom she had worked previously, had some inside knowledge of the music business through his brother-in-law who had done a stint at Spotify. Theunis came up with the story of young Amsterdam-based music exec who seems to have it all, until it all falls apart. Schillings approached Rookus to direct the film which is set over one 24-hour period. "Aaron has the freshness in his work that could easily fit this story."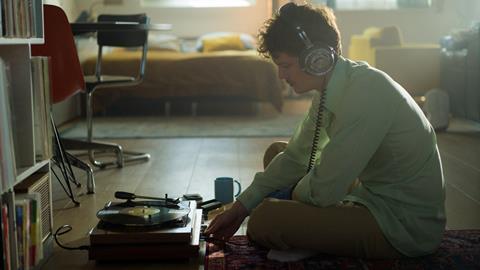 Martijn Lakemeier, the young Dutch star who first came to prominence in Winter In Wartime, plays the lead.
By planning ahead and making early deals, music supervisor Laura Bell was secured dozens of songs from artists including Bob Dylan (A Simple Twist of Fate), Underworld and Mary McCaslin. Rising Dutch distributor Gusto Entertainment is releasing the film locally in April.
Topkapi slate
Topkapi has a clever strategy for ensuring its films are relevant to different audiences. The company principals are all different ages and have their "own signature within the company." Heslenfeld is the oldest, Van Gestel is in his 50s, Schillings is in her 40s and there is a younger producer also aboard, Max de Wolf. The company is now also increasingly active in developing high-end TV drama.
It has also forged a significant new relationship with Halina Reijn and Carice Van Houten's Man Up outfit after producing Reijn's debut feature Instinct, starring Van Houten in 2021. They are now jointly developing The History Of My Sexuality, based on a novel by Sofie Lakmaker, and The Sisters Of Auschwitz, adapted from the bestseller by Roxane van Iperen.
Schillings says of Topkapi: " We are share the same vision. We trust each other so much." They have independence on their own projects but can also call on their colleagues for help and advice. "And, in the end, we share all the credits."