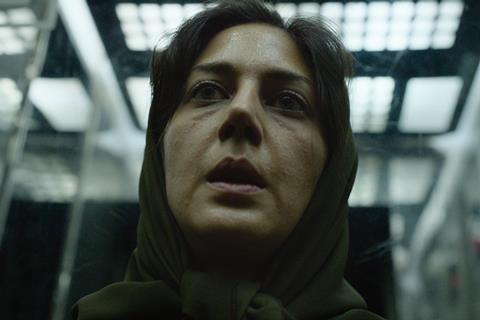 Five year-old Utopia has carved out a niche releasing cutting-edge arthouse cinema and documentaries while remaining decidedly under the radar.
The roster includes Ali Abbasi's Cannes 2022 serial killer thriller and Oscar-shortlisted international feature film Holy Spider, which has earned close to $300,000 at the North American box office and remains in cinemas, and Sundance 2022 New York music scene documentary Meet Me In The Bathroom co-directed by Will Lovelace, Dylan Southern and Andrew Cross.
Utopia's most recent pick-up is Anton Corbijn's Telluride and Sundance selection Squaring The Circle (The Story Of Hipgnosis) about iconic rock album covers. It plays in Spotlight on Friday at 8.30pm at The Egyptian and Utopia plans a theatrical release this year.
The company recently launched development, packaging and sales division Utopia Originals, which has spawned Nicholaus Goossen's upcoming ensemble comedy feature Drugstore June in partnership with All Things Comedy and Shout! Studios.
Utopia's head of marketing and distribution Kyle Greenberg spoke to Screen on the eve of Sundance.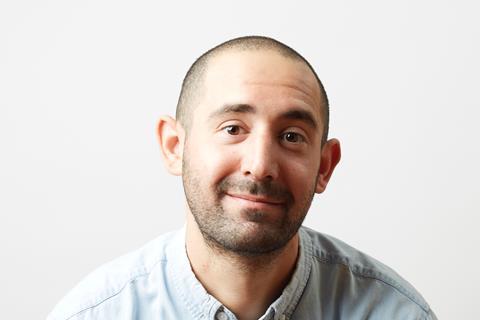 How would you describe Utopia's taste?
We're genre-agnostic in search of projects that excite and inspire our passionate team of film, music and even sport lovers. The choices we make stem from our passion and ability to identify an audience and strive for a communal experience. We're committed to discovery and championing debut filmmakers that are carving out the future of independent film such as Emma Seligman, Jane Schoenbrun, Amalia Ulman, Dasha Nekrasova, Annabelle Attanasio, Ethan Eng, Clay Tatum and more.
But you also release films from established creators
Discovery doesn't stop with these new faces and also orients strongly around the desire to support artists we care about and to take risks. This perhaps has manifested best in the release of titles like American Dharma by Errol Morris, Vortex by Gaspar Noe, Sharp Stick by Lena Dunham, and Holy Spider by Ali Abbasi.
What's your approach to distribution?
Each title we acquire has its own curated strategy and is an extension of the film, the filmmaker, the audience and the market and the realities we have to combat as an independent. We've found a lane for Utopia in the theatrical event space, especially on music or special interest films such as Facing Nolan [the seventh highest-grossing documentary in 2022], Meet Me In The Bathroom [the ninth highest-grossing documentary last year], Freakscene: The Story Of Dinosaur Jr., Poly Styrene: I Am A Cliché or even more traditional releases such as Holy Spider, Vortex or We're All Going To The World's Fair. We try to infuse this idea of 'eventising' into an opening, whether it be through Q&A's, retrospectives/film series, stadium or non-theatrical screenings and live performances.
How did you craft the marketing campaign for Holy Spider?
We spoke at length with Ali in regards to ensuring the film was not seen as a foreign-language chore or 'homework', and positioned the film more than just an arthouse Cannes winner [Zar Amir-Ebrahimi won best actress]. Instead we positioned it as a mainstream crime thriller that just happens to be an awards contender. Continuing to push an awards narrative and arthouse audience alongside a genre/film noir/true crime audience has been instrumental to the film's success, in addition to ensuring the Persian community has a strong voice and ability to work with us to see and share the film in each city the film plays.
We've seen the film resonate with diverse audiences and we've seen it connect with younger audiences – The Weeknd recently promoted it on his social media – which has in recent years been seen as counterintuitive to the traditional view of arthouse audiences. We feel the arthouse audience is shifting and we hope to continue breathing new life into the market by connecting with these emerging or overlooked theatre-goers and film fans.
How would you assess recent Sundances for Utopia?
The last two Sundance's have been big for us. In 2021 we acquired [Jane Schoenbrun's genre film] We're All Going To The World's Fair, which released in April [2022] and received multiple Gotham nominations, made it on to dozens of best of 2022 lists and is now streaming on HBO Max after a successful independent theatrical and PVoD release in the spring. [It earned more than $100,000 at the North American box office.] At Sundance 2022 we acquired Meet Me In The Bathroom, which has gone on to be one of Utopia's most successful theatrical campaigns, despite one-night-only theatrical engagements that grossed $300,000 in just a few weeks and is now streaming on Showtime.
The theatrical space is brutal now and prestige and indie films have stumbled at the box office. Do you always release theatrically?
Nearly all of our movies have some form of theatrical play. The question is about the length of that window as well as the TVoD window before the film hits streaming. The trick is to get the film out in front of people as quickly as possible while not leaving money on the table. So while that means the exclusive theatrical window might be shorter, that also necessarily accelerates any platform release which in turn means that people outside of the top 20 markets will hopefully get to see movies sooner in theatres. That broader awareness hopefully generates increased word of mouth to help propel visibility on digital storefronts. Almost to a film, the titles that perform best for us on TVoD and command the highest SVoD deals are the films that are most successful theatrically.
How has distribution changed and what challenges does that create?
The theatrical audience and streaming landscape are evolving so quickly that it can be difficult to find a path to profitability on projects that might have been obvious pick-ups as recently as Sundance 2020. On the theatrical side, both specialty distributors and exhibitors have become more risk-averse since we can't rely on older audiences to show up on opening weekend. This shift began prior to Covid, but the pandemic rapidly accelerated the transition. At the same time, there's major consolidation in the streaming space so there are fewer buyers and therefore less money to go around.
It's a chicken and egg issue: if you don't release cool films, nobody will have a reason to go to theatres. But if less people come to see cool films, how can distributors run a sustainable business? It's clear to us that a big piece of that is how we position our films.
Ultimately films are just one kind of entertainment competing for people's attention… so as distributors, the job now is not only to make people aware of the film and convince them of its quality and therefore being worthy of their hard-earned money. Today, the job is all of that plus convincing people that your film is more deserving of their limited time than the latest Call Of Duty. It's not impossible, but it's a major hurdle because many notable corporations have invested billions in training people to watch streaming TV instead of watching a movie at home or otherwise. Our job is partly to re-wire consumer habits. That can be done on a title-by-title basis, but distributors are still trying to crack the code for a more lasting baseline.