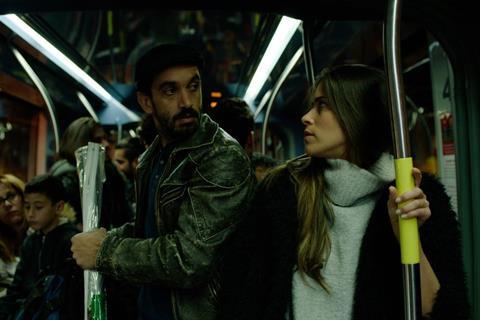 Israeli filmmaker Amos Gitai is one of the country's most renowned directors and has appeared in Venice Film Festival's Competition on six occasions, most recently with Rabin, The Last Day, which premiered at Venice in 2015, winning the Golden Mouse and the Human Rights Film Network Award.
At this year's Venice, Gitai is attending with two new titles: A Tramway In Jerusalem chronicles a journey across the famously intense city, taking place on a tram track that connects several of the city's neighbourhoods, encompassing the city's multitude of ethnicities and religions. Mathieu Amalric and Pippo Delbono star. Also screening if his new short A Letter To A Friend In Gaza, a politically-charged film inspired by Albert Camus. The pair screen together Out of Competition from Monday, September 3.
What was your inspiration behind Tramway?
I went looking for a story that could deal with Jerusalem, be a microcosm of that reality. The tramway is like a sardine tin, connecting people from the Palestinian parts of the city to the west of Jerusalem. Religious and secular people use it alike. It is a simulation for what the relationship between them could be like - even if they disagree with each other and don't love each other, they can live in the same space and accommodate each other.
Once Israelis and Palestinians resolve the conflict, people will still live in the same city, go for west to east and east to west, and still have this common tramway.
Did you film on the actual tram?
I insisted on shooting on the functioning tramway, I didn't want to use the green screen, I wanted to shot the city. We used two cars, one for filming and one for equipment. The only constraint was that we could not interrupt the tramway, so had to work to the pre-established schedule from the manager.
While Israel is a divided country, you have fantastic people like those who run the tramway, 40% of whom are Palestinian. They understood the project and they helped us do it.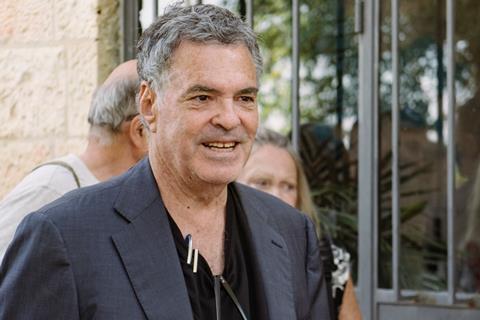 Did you need permission from the government?
At this point I can't get permission, I'm sure you are aware of the policies of the current minister of culture [whose proposed amendments to the country's Film Law have provoked significant controversy in Israel over the summer]. She wants to censor everything that moves.
Your films have been very political, under the current government, do you now have difficulties getting your movies made in Israel?
Up until a certain point, when it was still a reasonable relationship, we were supported. Now, we have a culture minister who wants to constrain and to dominate the industry. As much as possible, I think it's better not to deal with them.
It's not a normal situation but we have to work this way as long as the government lasts. Harm, divisiveness, racist attitudes – I do not wish to bring these to my cinema. We have to be semi-underground to not be confronted by the government pressure. I think it's even stronger on young filmmakers, it makes some of them move to much more conformist works and I think that's a pity.
How important a tool can cinema be in the face of such conflict?
For me, cinema is a way of thinking, reflecting and trying to share. There are some aspects of this country that I'm very attached to, it's irresponsible not to voice opinions about my concerns, and this is my medium.
How damaging could this new Israeli film law be, if passed?
I think the law will pass and the minister of culture will succeed to destroy the fabric of Israeli cinema.
Cinema in Israel has been gaining ground and respect, you build it brick after brick. The minister is really driven by her ambition, she doesn't understand culture – it's not a propaganda office, it's about asking questions. She thinks the cinema should be a campaign of public relations, if I was naïve I would say it's a profound misunderstanding, if I'm not naïve I'll say it's a vicious way to destroy everything.
What can the Israeli film industry do in the face of such pressure?
They should not be afraid, and should make good and strong films. Some young filmmakers are courageous, though not so many.
Tell us about A Letter To A Friend In Gaza.
Sometimes I think filmmakers should give themselves the right to do a cinematic essay. Like most Israelis I did my military service, I never received an order to shoot unarmed people, this is a new thing in the country.
I wanted to use my medium – call a couple of Palestinian actors – and to do an essay referencing the French writer Albert Camus. In 1943, when France was under occupation, he wrote a letter called Letter To My German Friend, through that he wanted to try to create relations between the French and the Germans while France was still at war. I thought I should do a letter to a friend in Gaza, to show that the Israeli side has compassion for this miserable situation.