Times are tough for UK producers, some of whom are working for virtually nothing.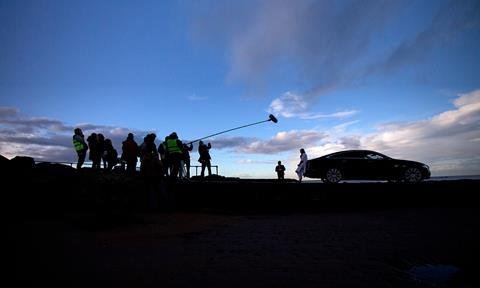 Who would be an independent UK film producer? One statistic that leapt out of 'The State Of The UK Independent Film Sector' study recently completed for UK producers' association PACT by Olsberg SPI was that 78% of the UK producers contacted for the report have had to defer some or all of their fees since 2007. Given they were unlikely to have had much of a share of the 'backend' from the profits of their films, this means that, in certain circumstances, they are working for virtually nothing.
Almost equally gloomy was the report's observation that the international market value for independent UK films has suffered a decline of an estimated 50% since 2007. The report puts this down to digital disruption, increased competition for audiences and the squeeze caused by the global financial crisis of 2007. It concludes the present financial model is "broken".
Off the back of Olsberg SPI's study, one solution, suggested by PACT, is that the UK's Film Tax Relief should be extended from 25% to 40% of eligible spend for independent UK features budgeted between $2.6m (£2m) and $12.9m (£10m). If successful, the increase would put the UK roughly on a par with the tax relief offered to producers in the other major English-speaking territories of Canada and Australia.
However, for many the proposal addresses only part of the problem. What's the point making it easier and more profitable for UK producers to make films if there is no market for them, either at home or internationally? "It's a great initiative to encourage a 40% tax credit, it would be fabulous if people could make that happen," says producer Stephen Woolley of Number 9 Films. "However, we do need end-users [sales companies and distributors] to be part of the process. We can't make films in a vacuum."
Most UK sales agents acknowledge the international market value for UK films has dropped and point out they too are suffering as a result. "The answer to falling international revenues isn't simply to replace them with something else, it is to address those international markets and get better at selling to them," suggests Charlie Bloye, chief executive of Film Export UK, the trade association that represents independent sales companies with UK offices.
Producers typically respond that getting the films made in the first place should be the main priority. "The real reason that we are all in this together is that the biggest thing sales agents need is turnover," suggests producer Andy Paterson of Sympathetic Ink. In other words, for sales agents to get commissions, the films have to be made in the first place.
According to the Film Distributors' Association (FDA), the overall market share of UK films in the UK in 2016 (including all UK qualifying productions) was 34.9%, which is a healthy figure, even if down on the 44.5% figure from 2015. But the market share of UK independent films was 7.4%, down from 11% in 2015 and from 15.5% in 2014. Financing independent production is "almost impossible at the moment because the value of the international market has fallen so much", says Paterson.
'Market failure'
The report was unveiled at a conference hosted by PACT in London in late April. The independent producers present made it very clear they were often struggling simply to keep afloat, even at a time when the UK production sector is in rude health, with overall spending reaching a record $2bn (£1.6bn) in 2016.
Indeed, 129 UK films were made in 2016, according to the BFI, with a combined total budget value of $266m (£206m). On paper, this hardly constitutes a crisis. But the consensus among independent producers at the conference was the financing system they have relied on for 20 years or more no longer works. It is a case of "market failure", as John McVay, the chief executive of PACT, puts it.
"For many years, we have been wrestling with the anomaly that despite generating remarkable films and extraordinary new talent for a booming industry, we continue to struggle to make financially viable businesses out of our filmmaking endeavours," producer Rebecca O'Brien of Sixteen Films told the audience. "Over a number of years, we've felt things have become more difficult for us. Our sums haven't added up and our valiant efforts to produce original, indigenous movies have become tougher and tougher."
Driving force
There is a compelling argument that without the efforts of the independent sector, the present UK inward investment-driven production boom would soon be undermined. It is hard to think of an A-list UK actor, from Keira Knightley (The Hole, Bend It Like Beckham) to Emily Blunt (My Summer Of Love), John Boyega (Attack The Block) and Daniel Craig (Love Is The Devil) to name just four, who did not first make their name in UK independent feature films. It is exactly the same story for the UK's world-class craftspeople, writers and directors.
Since the late 1980s, there have been various interventions to support independent UK producers. For example, in May 2007, BBC Films, Film4 and the UK Film Council agreed in principle the film tax relief could be used as UK producers' equity in the films in which they participated. There have been attempts to set up revenue corridors and equity entitlement.
Plenty of other national film industries are supported by tax incentives more generous than the 25% UK producers can access at present: both Australia and New Zealand offer tax credits to qualifying local producers that are worth up to 40%, Canada's federal and state initiatives combine to support producers to the tune of between 32%-70%, while Ireland's Section 481 offers 32% and the Dutch cash rebate scheme is valued at 30%.
In this context, changing the film tax relief to 40% makes the most sense. But is the $2.6m (£2m) threshold then too high? One of the best-received UK films internationally last year was Lady Macbeth, which was made as an iFeature for $711,000 (£550,000).
"There needs to be a limit because there are a lot of films made at the lower end," O'Brien says, responding to the £2m question. "We are talking about enhanced budgets for films that really have a chance of breaking through. There are some glorious exceptions to that rule and Lady Macbeth is exactly that."
PACT intends to lobby the UK government for the change following the country's general election on June 8.