Hot off the success of Three Billboards Outside Ebbing, Missouri, Film4 is gearing up for major activity in the remainder of 2018 after a brief production hiatus.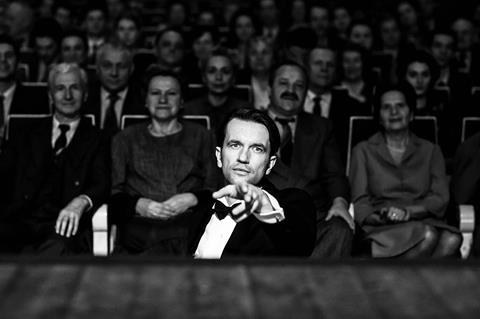 It has been more than two years since former Film4 chief David Kosse revealed the film arm of UK broadcaster Channel 4 would be making larger investments and targeting more commercially minded projects with an increased annual budget of $33.8m (£25m).
The first of those was a 50-50 co-financing deal with Fox Searchlight for Martin McDonagh's Three Billboards Outside Ebbing, Missouri, which was announced less than two months before the departure of Kosse. Former Cohen Media Group president Daniel Battsek took over the reins at Film4 and helped to guide McDonagh's film to five Baftas, two Oscars, and a $151m haul at the global box office.
Battsek — who notes that Kosse's increase has been renewed into its third financial year — describes the performance of Three Billboards as "immensely satisfying" but warns the result is "an exceptional one by anybody's standards". Film4, he adds, is now aiming to make one or two highly commercial projects per year, in which it has a bigger stake, in order to "fuel" the rest of its slate.
"We need to continue to balance that mix that we've settled on, projects that have a baseline of quality, some that are more commercial vehicles, some that are more culturally and ethnically specific," Battsek explains. He points to Rungano Nyoni's I Am Not A Witch, a more experimental debut feature that was also a Bafta winner in 2018, which was backed by Film4 and the BFI.
Larger-scale projects in which Film4 has taken a bigger stake include Bart Layton's heist movie American Animals (greenlit by Battsek), which premiered at Sundance and was picked up for North America by a coalition of The Orchard and Moviepass Ventures, and for the UK by STXinternational.
"It's an exceptional film in all senses of that word," says Battsek. "When we have films like that bearing the Film4 brand, that describes the sort of organisation that we are."
Film4 has also made a bigger play with Stephen Merchant's feature directorial debut Fighting With My Family, a comedy drama based on a Channel 4 documentary about a young British woman who becomes a WWE star. Florence Pugh stars with Dwayne Johnson and MGM has worldwide rights.
For Madden, who has now been in his role for six months, the most satisfying aspect of the success of Three Billboards is that it "wasn't achieved at the expense of the film being bold, provocative and completely authored by the filmmaker." He adds the organisation remains "filmmaker-led" and says none of its projects will be "compromised or engineered for the market".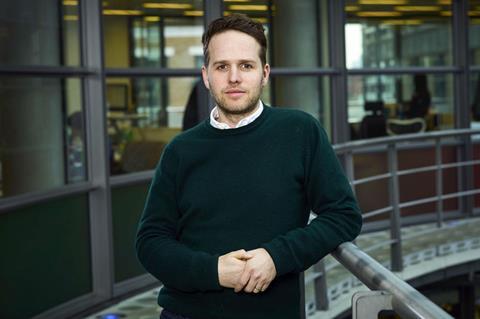 "We are very aware that if you don't make Hunger, you don't get to make 12 Years A Slave or Widows," says Madden on how Film4 has consistently backed directors very early in their careers, including Steve McQueen.
McQueen's Widows, a US-set heist movie starring Viola Davis, Elizabeth Debicki, Michelle Rodriguez, Daniel Kaluuya and Colin Farrell, is now in post ahead of a release via 20th Century Fox in November.
The competition
Fresh competition Film4 has a tradition of working with emerging arthouse directors but it now faces more competition in that space from BBC Films, which is being steered in a new direction by director Rose Garnett (formerly Film4's head of creative) and her team, which also includes Film4 alumnus Eva Yates. Battsek is also keeping an eye on the US streaming giants of FAANG (Facebook, Apple, Amazon, Netflix, Google) when it comes to its bigger projects. "It's a competitive environment," he says. "Of course there will be times when we lose films to the BBC or more likely to FAANG, and we have to be sharper and better."
One film that won't be released theatrically is Tinge Krishnan's Camden-set musical Been So Long, starring Michaela Coel and Arinzé Kene, for which Netflix bought worldwide rights at Cannes last year. Although the film may still premiere at an autumn festival, Battsek admits the deal "wasn't exactly what [Film4] had planned", and the company's priority is to "make movies that get shown in cinemas".
However, he acknowledges "the fact that so many people get to see it [on Netflix]" does potentially trump the lack of a theatrical release. The deal was also an excellent return for the filmmakers on a fairly low-budget production.
Although Battsek is disappointed by the lack of UK films at Cannes this year, he hopes the territory will be well represented at the autumn festivals of Toronto, Telluride and Venice. He believes those events can often offer a UK film a better platform to awards season and the theatrical market, particularly in the US, than Cannes.
A slew of Film4-backed titles are being positioned for autumn festival launches. They include Yorgos Lanthimos's period film The Favourite, starring Emma Stone, Rachel Weisz and Olivia Colman; Lenny Abrahamson's ghost tale The Little Stranger with Domhnall Gleeson, Ruth Wilson, Will Poulter and Charlotte Rampling; Mike Leigh's historical drama Peterloo with Maxine Peake; and Amy director Asif Kapadia's footballer biopic Maradona.
The company does have one feature in the Cannes line-up: Pawel Pawlikowski's Cold War, shot in Polish and French and the only film with UK backing (from Film4 and the BFI) to make it into the festival's Competition this year. Battsek says that although making foreign-language projects is not a priority for Film4, it is looking at enabling more international filmmakers to make the move into the English language.
"While we're very much part of the British film industry, and our films will continue to represent British filmmaking, I don't see any reason why that shouldn't also involve Europeans or people from further field," says Battsek. "Sometimes it's great to see a different perspective on the material."
Film4 is working with Grimur Hakonarson, the Icelandic director of Rams, on his English-language debut The Fence, which is written by Shane Danielsen and is being developed with Ireland's Element Pictures (Film4 is also partnering with Element on The Favourite and The Little Stranger).
Keeping things close to home
Developing in-house projects remains Film4's preferred modus operandi, and Madden says the company has "a significant, seven-figure sum ringfenced for development", which he believes is the biggest development fund in the UK outside of the studios. Since he joined officially in October 2017, Madden has commissioned around 20 new projects for development.
Those projects include screenplays from emerging writers such as Lydia Adetunji and Mika Watkins, as well as the established names of John Hodge and Peter Straughan.
"In order to invest in 12-15 films a year, we need a vibrant and active development slate," he says.
Further projects moving closer to production include a Charlie Chaplin documentary from the team behind Notes On Blindness, an adaptation of Caitlin Moran's novel How To Build A Girl with Monumental Pictures, James Marsh's modern gothic horror The Loney with DNA Films, Sarah Gavron's Girl Untitled with Fable Pictures, and Justin Kurzel's The True History Of The Kelly Gang, starring Russell Crowe and George MacKay.
Nick Rowland's directorial debut Calm With Horses, starring Cosmo Jarvis and Barry Keoghan, is now shooting in Ireland. It is being produced by Michael Fassbender's DMC Film with Element Pictures. Altitude Films has pre-bought UK rights and is handling sales on the film. Madden says the project was one of the first he read after joining and, impressed by the material, boarded straight away.
With plans to relocate 300 of the 800 staff of parent broadcaster Channel 4, due to government pressure to greater serve the UK's regions, a potential move of Film4 has been mooted. Battsek says he does not know for certain what will happen but is keen to emphasise Film4's commitment to producing projects in the UK regions.
He points to the upcoming Bristol and Leeds shoot of Iain Morris's The Festival, which is the latest project to be greenlit under producer Fudge Park's four-picture deal with Film4 (following the success of UK comedy The Inbetweeners Movie and its sequel), and the Scotland shoot of Wild Rose (formerly Country Music), the musical drama starring Jessie Buckley produced by Fable Pictures.
"If you look at our slate, it shows that we represent the whole of the UK," says Battsek. "We can do that from wherever."
While the Film4 team is facing an extremely busy period — involving both new movies going into production over the summer and several anticipated autumn festival premieres — the focus during Cannes, says Battsek, along with supporting Cold War, is to "see movies, discover new talent, and reconnect with established talent".