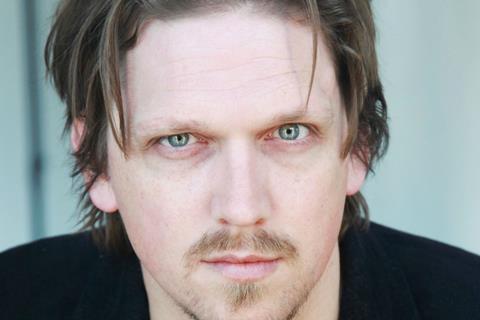 German director Jan-Ole Gerster's debut film Oh Boy (which was released as A Coffee In Berlin in the US ) was a surprise critical and audience hit in 2012. The absurdist comedy following an aimless man wandering the streets of Berlin was his thesis film at the German Film and Television Academy Berlin (DFFB). It certainly marked out Gerster as a director to watch, premiering at Karlovy Vary and winning him the best debut film prize at the European Film Awards.
Seven years later and Gerster is back with his much-anticipated second feature Lara. It is premiering simultaneously in Karlovy Vary's International Competition and in the New German Cinema section at Germany's Munich Film Festival.
With a streak of the absurdism of Oh Boy, Gerster's new film is a delicate character study that follows the titular protagonist on the day of her 60th birthday. That day will also see her son perform an important piano recital. Lara is played by German acting legend Corinna Harfouch, best known internationally for her role as Magda Goebbels in Downfall in 2004.
Lara is produced by Germany's Schiwago Film, whose recent films include festival hits such as Styx in 2018 and Layla M. in 2016. It is co-produced by StudioCanal, with international sales handled by Beta Cinema.
Gerster talks about how he found the story for his second film and how the project came together.
Why did take you nearly seven years to make your second film?
The whirlwind tour of film festivals as well as the international releases of Oh Boy kept me busy for almost two years. We'd premiered this low-budget indie movie in a side section at the Karlovy Vary Film Festival and I ended up winning the European Film Award for the best debut. I was overwhelmed by all this attention and by the sudden new windows of opportunities. One day I was a film student, barely knowing how to pay the rent; the next day I find myself talking to agents from Hollywood about the possibility of shooting a movie in the US. I was reading a lot of scripts but nothing really felt right to me. Eventually, I started to work on an adaptation of Christian Kracht's novel 'Imperium', a very unique and fascinating project that I'm still pursuing but one that is very complex in regards to the development and financing.
How did Lara come about?
Screenwriter Blaz Kutin and I were both participants at the TorinoFilmLab in 2016. We were introduced by a common friend and instantly clicked. We spent a lot of time together, working on ideas and talking about cinema. He kept mentioning a script he had written 12 years ago that had never made it to screen. I got curious and asked him if I could read it. That was my introduction to Lara. I loved the story right away and the character felt remarkably familiar. I think a lot about what it is that makes me react stronger to some stories that to others. For this, I wanted to explore what it was that felt so familiar between Lara and me.
Did you always envision Corinna Harfouch in the title role?
I've been following Corinna's work in cinema and TV for almost two decades, but it wasn't until I saw her on stage that I had a downright epiphany about her – and a strong need to work with her. I saw that play one year before I'd actually read Lara. So when I'd read Kutin's script, I instantly thought about Corinna. As a matter of fact, my decision to make the movie was pending on Corinna's commitment to play the part. Working with her was pure delight. She has an amazing instinct and an inexhaustible creative power. She made me a better director just by working with her. She trusted me right away and creatively it was one of the best collaborations I had so far. She is a true artist.
Although Lara is controlling and ill tempered, we the audience feel sympathy for her and her obvious distress at getting older. How did you achieve this balance in the character
If you get downright to the essence of the character, the balance appears by itself. It was her contradictions that fascinated me in the first place and her actions, no matter if they seemed mean-spirited or manipulative. To me, these are expressions of her despair, since there is nothing more tragic than the drama of a misspent life. Lara is a fighter and a very passionate person and that is what makes us feel for her.
The film takes in lots of issues – ideas of generational conflict, aging, the creative impulse. But there are ideas of gender explored in the film. Do you expect any comment on a male director telling a 'female' story?
When I get engaged with a story or a character it's always because I'm experiencing something about the human condition; so it's not an all male or female perspective. Of course I could never entirely understand what it's like to be a woman. There is a nice anecdote from [Martin] Scorsese, after he had offered Ellen Burstyn the part in Alice Doesn't Live Here Anymore. Ms Burstyn had asked the young director what he knows about that female character. Scorsese had replied: "Nothing, but I'd like to learn." My perspective on filmmaking is the same. I'm not interested in doing something I know, but rather on something I don't know. It's all about understanding and exploring.
Oh Boy was shot in stark black and white, but with Lara we're in muted and autumnal colours – reflecting Lara who some would describe as in the 'autumn of her life'. Was the mutedness deliberate?
Lara's concepts of value are discipline, ambition, and a bleak obsession with the thing she loves most: music. The desaturation of the colours, the static of the camera and the hermetic aspect of the images are expressions of her inner psyche and condition. Although the original script was set in summer, I actually moved the story to be set in the fall because I find it to be the most interesting time of the year. On one hand there is this tremendous beauty in the light and colours, and at the same time the melancholy of the dark and cold times ahead.