UK screenwriter and playwright Lucy Prebble, whose credits include HBO's Succession, was awarded the Wellcome Screenwriting Fellowship in 2019. She reveals who can be trusted for film and TV tips.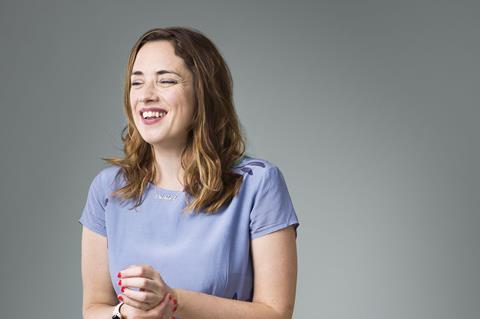 I tend to watch something if four people I like strongly recommend it; no more, no less. If many more than four people recommend it, I begin to resent them and feel told what to do, so then I deliberately won't watch it. Because I'm an idiot.
I trust a couple of people, close friends and writers, because we have liked similar things, or often just because they have a limited amount of patience for things and are harsher critics than I am. I love a recommendation from someone who it takes a lot to please. The person I look forward to getting recommendations from the most is Jesse Armstrong. There are also people I know who if they recommend something, that's a useful tip to avoid it.
Billie Piper will sometimes recommend something to me and I know that thing is going to be very dark and very emotional. The last thing was [HBO's] Euphoria.
I have heard good things about [animated Amazon series] Undone but haven't watched it yet. I also felt a pressure to watch Joker. But now it has got to the point where I feel like I couldn't watch the movie without formulating my opinion as I watched it, so I have lost interest. I also have a weird feeling when something has got enough praise that it doesn't need my praise so I won't bother seeing it even if it's good.
I have WhatsApp groups of the casts of plays I have written. The cast of A Very Expensive Poison are often recommending good things that I feel like I should watch but truthfully it begins to feel like another job, the consuming of art, that I'm behind on.
I do listen to a lot of podcasts, things that feel rougher and more personal and less ambitious. Increasingly, I like the feeling of a continuous atmospheric environment that's created more than sitting down to a discrete narrative story, unless I am going to the cinema and making an outing of it. Then I like to see only big-budget special-effects movies that demand a big screen, or very small indie stuff that needs me to go on opening weekend.
I never pay attention to professional reviewers. They have just as much relevance to me these days as any other stranger who posts an opinion online. I do go to Rotten Tomatoes and pay attention to the rating of a film: 90% and above piques my interest.
I'm often interested in [author/journalist] Ian Leslie's recommendations on Twitter. He has a contrarian energy. I assume other recommendations are people plugging their friends' work so I wait until something has multiple, disinterested raves.