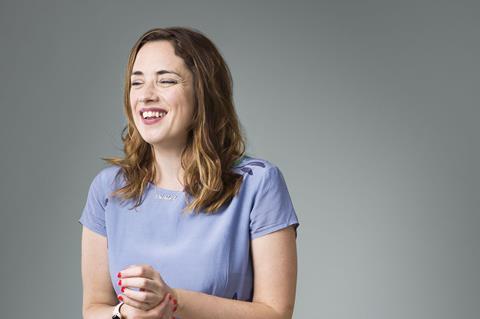 Writer Lucy Prebble has been awarded the 2019 Wellcome Screenwriting Fellowship at an event in London tonight (27 November).
Prebble is creator of the TV series Secret Diary Of A Call Girl and is executive producer and writer for Emmy award-winning HBO drama Succession. Her plays include A Very Expensive Poison, The Effect, Enron and The Sugar Syndrome.
The award gives a screenwriter a £30,000 grant to allow them to spend time researching the intersection between writing, health and science.
The Fellowship is presented by charitable foundation Wellcome in partnership with the BFI and Film4 and has been running for seven years.
As part of the award, Pebble will also receive access to Wellcome's science and humanities resources, including accessing research, meeting with leaders in the fields of science and medical history, visiting clinical centres, and entry to the Wellcome Collection.
Prebble commented: "I am hoping to explore issues of biology and transformation for a horror film I am planning to write, as well as look into the amazing collection of curious and information on the golden age of magic that their recent exhibition has housed, for a long-term project."
The 2018 recipient was I Am Not A Witch director Rungano Nyoni. Previous winners include Michaela Coel, Carol Morley, Jonathan Glazer, Clio Barnard and Sally Wainwright.
The 2019 Screenwriting Fellowship Panel is chaired by Kate Leys (chair and script editor) with Lizzie Francke (senior development and production executive, BFI), Lauren Dark (commissioning executive, Film4), Iain Dodgeon (director of OKRE) and Simon Chaplin (director of culture & society at Wellcome).