Film festivals and politics may make uneasy bedfellows at times, but most international programmers are adamant it is their duty to present culturally and politically diverse films. Five leading festival chiefs tell Screen why.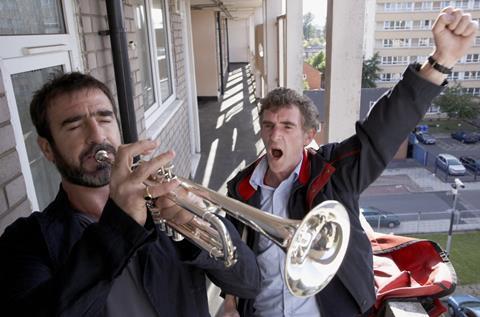 With the international film festival circuit presenting thousands of new films every year, representing myriad political points of view, the potential for controversy is ever present. Ken Loach has long made his feelings known about the Israeli/Palestinian conflict, and this year he refused to allow his acclaimed Cannes title Looking For Eric to be shown at subsequent festivals that received support from the Israeli government. In June, the Edinburgh International Film Festival bowed to Loach's pressure and returned $475 (£300) it received for an Israeli film-maker's travel. However, July's Melbourne International Film

Festival refused to pull the Australia-Israel co-production $9.99, and Loach and his team duly withdrew Looking For Eric. But Melbourne's headaches did not stop there: two Chinese features and a short were also pulled in protest at the event's determination to screen Jeff Daniels' Australian documentary The 10 Conditions Of Love, about Rebiya Kadeer, leader of the Uighur region of China which is fighting for independence.

The debate about whether a film-maker should be held responsible for the actions of their government stepped up a gear at Toronto. Canadian film-maker John Greyson pulled his short film, Covered, out of the festival in protest at the City to City sidebar being devoted to film-makers and films from and about Tel Aviv, amid claims the Israeli government had influenced Tiff's programme.

"We recognise Tel Aviv is not a simple choice and that the city remains contested ground," was the response from Tiff co-director Cameron Bailey in August.
Greyson's 'Toronto Declaration' gained both publicity and supporters, including Loach. But Bailey and Tiff stood firm, only making a second statement to note that Greyson had not called for a boycott initially, and to express disappointment that it had led to Kuwaiti director Ahmad Abdalla pulling his film, Heliopolis.

With the autumn festival season now in full swing, it is likely this is just the beginning of the action around this highly contentious issue. And there is no doubt it will not be the only political hot potato facing festival programmers as they start to look at selections for 2010.
Mikel Olaciregui, festival director
San Sebastian International Film Festival

We don't go looking for controversial films, but inevitably - due to the subject matter of some of our films - there have been religious, political and social reactions after the screenings.

Sadly, we have also recently seen violent reactions with the death of film-maker Christian Poveda, who premiered his documentary La Vida Loca, about gangs in El Salvador, at the festival last year. I spoke to producers of that film who said there were several people Christian tried to interview during filming who mysteriously disappeared.

Other Latin American films have also sparked reactions, such as Carlos Carrera's Oscar-nominated Mexican title The Crime Of Father Amaro, starring Gael Garcia Bernal as a young priest who has a relationship with a 16-year-old girl who falls pregnant, which caused a huge uproar in Mexico.

There have also been films closer to home, such as Jaime Rosales' Bullet In The Head, which premiered last year, and Julio Medem's 2003 documentary The
Basque Ball: Skin Against Stone, which are both about the local Basque terrorist organisation, Eta. The reaction at the time to Basque Ball was unbelievable. There were people, who often hadn't seen it, saying it supported Eta, and even the government became involved. Fortunately we've never had any pressure from any governments or organisations to pull any films from our line-up.
Jacob Wong, curator
Hong Kong International Film Festival

We don't let political considerations influence our programming decisions, because our aim is to show films that we think should be shown at a film festival. Some of these films are aesthetically significant, as well as socially important, but there may be people who are unhappy with our choices.

We had a major incident in 1996 over a group of documentaries made by local people on their views about the upcoming handover [of Hong Kong to mainland China in 1997]. A number of urban councillors [who organised the festival at the time] raised hell and said the films should not be shown, even though
they hadn't seen them.

I was summoned to a meeting and the matter was eventually put to a vote before the entire council, which we won by one vote, so we got to show the films. It was major news at the time. We are not going to show a film that advocates the independence of Taiwan, Macau or anywhere else - these are things that you just do not do unless there is a film that is aesthetically significant or socially relevant. If so, we might programme it and run the risk, but I haven't seen a film on
those subjects that is exciting.

As for the Israelis: we would show Israeli films, despite a boycott. Our audience is very mixed and we have a lot of people to take into consideration.
Chicca Bergonzi, artistic direction delegate
Locarno International Film Festival

In 2006, we had a special focus with our short film section, Leopards of Tomorrow, dedicated to the east of the Mediterranean. It was a journey from the Balkans to the Middle East.

As usual, we asked the different cultural institutes for support. We had some support from the ministry of culture in Israel. We had also invited films and directors from Arab countries - Lebanon, Palestine and so on.

Before the festival, the war between Israel and Lebanon started. We received a letter from some of the directors whom we had invited, telling us they really appreciated our project and the idea of putting together directors from this "difficult" region so they could discuss culture and cinema. But they didn't like the fact the project was being supported by the ministry of culture in Israel.

We discussed the situation with the SDC, the Swiss Agency for Development and Cooperation, and decided to decline support from all the cultural institutions from the region [including Israel] and to stage the project only with support from the SDC and the festival itself.

That solved the problem from a political point of view. We succeeded in having all the directors here - from Israel and from Palestine. They spent several days in Locarno, talking together. It was a very tough moment for me, but I did learn that sometimes, unfortunately, politics is pretty much related to cultural and cinematographic work. You can't ignore that, you simply can't.

From my perspective and experience, sometimes it is better to renounce some funding in order to succeed in your project. Our role [as a festival] is to be neutral, but at the same time to create the ideal space to show films that can, of course, be political films.
Julietta Sichel, programme director
Karlovy Vary International Film Festival

Ken Loach is a terrific film-maker and it is great for any festival to have him. That said, we've never faced the issues that the Melbourne film festival has faced regarding Loach's film, but I don't think we would be blackmailed. We wouldn't suddenly change our programme just because a film-maker says, "It's either my film or theirs."

I understand that [$9.99] was a political gesture, but by [withdrawing his film, Looking For Eric, from Melbourne] Loach punished both the festival and its audience, not the government of the country with which he disagrees.

We have wanted to screen independent Chinese film-makers, but when we send them official letters of invitation, they reply saying, "Sorry, something has changed and I can't participate with my film."

At other times the Chinese embassy has tried to tell us they were unhappy with our selection of an independent film. They try to offer some films that their government recognises, but we've always programmed what we wanted. This year we screened the Iranian film Twenty and its delegation experienced huge problems leaving Iran. When director Abdolreza Kahani accepted the special jury prize, he asked the audience to stand in support of the people
of Iran. It was a very subtle gesture, but also very strong, and much more effective than a boycott.
Richard Moore, executive director
Melbourne International Film Festival

Who would have thought a little documentary [The 10 Conditions Of Love, about Uighur leader Rebiya Kadeer] would become a cause celebre? It was a touch-and-go decision, made before the riots in China's Xinjiang province in July, but I figured the film would be of interest to our politically aware audience. The fact it was made by a local film-maker [Melbourne-based Jeff Daniels] added weight to the decision.

If the [Chinese] consulate hadn't called to tell us to withdraw the film, it might have been seen by 250 documentary makers, and not more than 2,000 people [in total]. On one level we won, but, on another we lost as films were withdrawn. In the end, we had no films representing Hong Kong or China.

We resolved to maintain the integrity of our programme, but will think carefully about potential complications of sensitive programming decisions. Should all independent Chinese cinema be screened in surprise slots to avoid the wrath of the state?

[After the festival's website was hacked and the festival's logo was replaced by a Chinese flag], we estimate we lost between $43,000 (a$50,000) and $52,000 (a$60,000), or about 2% of operating income, taking into account the cost of the technical crew and the 20% loss of ticket sales during the middle weekend. The attack was an organised and concerted effort originating in China.
Interviews by Sandy George, Theodore Schwinke, Chris Evans, Liz Shackleton and Geoffrey Macnab.