Captain Fantastic to open festival in South Korea.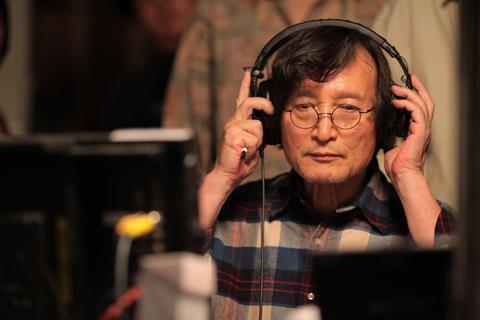 Asia's largest genre cinema event, Bucheon International Fantastic Film Festival (BIFAN) marks its 20th anniversary with the appointment of its first organizing committee chairman from the film industry – veteran director Chung Ji-young, and expanded festival and industry programmes.
BIFAN will open July 21 with the Asian premiere of Captain Fantastic, the Viggo Mortensen-starrer that won Matt Ross the Un Certain Regard best director award at this year's Cannes.
Running until July 31, the festival will hold its closing ceremony July 29 with the Asian premiere of King Of Pigs director Yeon Sang-ho's animation Seoul Station. Currently playing at the Edinburgh film fest, the animated film is known as the prequel to Yeon's first live action film Train To Busan, which was in Cannes' Midnight Screenings last month.
The festival has a record 302 films from 49 countries, with 49 world premieres and 32 international premieres. These include Jose Pedro Gulart's Brazilian film Point Zero in Bucheon Choice: Features competition and Shimomura Yuji's Re: Born, a previous Network of Asian Fantastic Films (NAFF) It Project in the World Fantastic Red section.
The revamped programme comes with a new Korean Fantastic competition section for local features and shorts and Family Zone, a revived section that is part of the festival's reaction – along with the Opening Film - to local criticism that there wasn't enough for younger audiences to see.
Jury members include Cannes deputy Christian Jeune and producer Garrick Dion (Whiplash, Drive) for the Bucheon Choice: Feature competition; Toronto programmer Giovanna Fulvi on the Korean Fantastic: Features jury and Sundance shorts programmer Landon Zakheim on the Bucheon Choice: Shorts/ Korean Fantastic: Shorts jury. A new children's jury is also to be inaugurated.
Special programmes are led by BIFAN (20 Years, 20 Favorites) with the most popular titles from past editions voted for by audiences with films such as Samurai Fiction, The Cube and Save The Green Planet!.
Best of Asia will screen the top three domestic film box office hits from 10 Asian countries (down from the previously announced 11), accompanied by the Made In Asia industry programme with the films' producers attending.
Other special programmes include a David Bowie retrospective with screenings and local rock band tribute concerts, Gaumont: 120 Years of Cinema, which will screen Luc Besson's 1990 film Nikita with actress Anne Parillaud in attendance, and a Nakashima Tetsuya Special with masterclass.
New chairman
Choi Yongbae, who was appointed the new festival director in January, noted there was still some bad feeling left in the Korean film industry after the "unfair firing" of former festival director Hong-Joon Kim after the fest's eighth edition, which led to a local boycott which he found still effected the festival.
With Choi's hiring, he made it a point that BIFAN's general assembly expressed regret over the matter. At the same time, Bucheon mayor and fest chairman Kim Man-soo agreed to give up his ex officio position to someone from the film industry.
The newly appointed Chung helped shape 1990s Korean cinema with films such as North Korean Partisan In South Korea (1990), White Badge (1992) and Life Of Hollywood Kid (1994) and more recently has written, directed and/or produced politically–relevant films such as Unbowed (2012), National Security (2012) and Project Cheonan Ship (2013).
At the BIFAN line-up announcement press conference today (June 22), Chung said: "I was just appointed yesterday and am starting work today. A lot of people have been working hard already on the 20th edition of BIFAN, so my job now is to create a model of what an organizing committee chairman can do."
He added mayor Kim had said he would continue to work for the festival as the honorary chairman and the fest would continue to cooperate closely with the local government.
BIG industry event
Deputy festival director and head of the newly expanded BIFAN Industry Gathering (BIG), Jong-Won Kim said: "We want to reflect the current industry. BIFAN is a genre film festival, and at some point the films that are relevant to us have become mainstream to the film industry."
He gave as an example the Wei-hao Cheng's Taiwanese hit The Tag-Along, which was a previous NAFF IT Project selection and will this year screen in the Best of Asia showcase because it ranked third in the local box office.
"What kind of films are Asians enjoying, and what kind of processes are the people making those films going through? We took our curiosity about that to expand our industry programme," said Kim.
Running July 22-28, BIG is strengthening NAFF with its previously announced line-up and adding Korea Now!, Made in Asia and New Media components.
Made in Asia (July 22-24), running with the special programme Best Of Asia will bring hit producers together for a forum and every year will focus on one country's market. This year's focus is China, with Lost In Hong Kong star and director Xu Zheng set to attend.
Korea Now! (July 22-29) will include forums on Korea-China co-production case studies, sci-fi, freedom of expression, film industry labor issues as well as a script contest and casting showcase.
New Media will include a VR experience showcase inside a 10m x 10m inflatable Vortex Immersion Media Fulldome and a panel on VR storytelling.