Asia's largest genre film fest, the Bucheon International Fantastic Film Festival (BiFan) in South Korea has announced this year's It Project Spotlight on China and is tentatively launching a new programme titled Nordic Genre Invasion.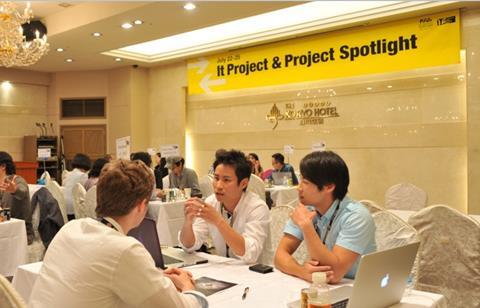 The project market, part of BiFan's Network of Asian Fantastic Films (NAFF), is set to run July 19-22.
Annually, NAFF chooses an Asian country from which to spotlight a few genre film projects.
This year's China focus will feature five projects including Timing director Chan Nga Lei's supernatural drama The Double Life Of Myself and sci-fi comedy Let's Shake It, ET!.
The latter is to be directed by Zhao Xiaoxi and produced by Margaret Pu, former Shanghai film fest programmer and assistant business director.
NAFF managing director Jongsuk Thomas Nam told ScreenDaily: "We decided to focus on China because in recent times there have been record numbers of genre films coming out at the Chinese box office, as well as demand coming out of online distribution - whether iQiyi or other online platforms.
"There is more demand for genre films than ever. Even with all this Chinese money, no one's trying focus on Chinese genre film projects, so we decided this would be a great time to put a spotlight on them.
"Aside from Ahn Byung-ki's Bunshinsaba, plenty of action and martial arts films and Johnnie To thrillers, recently France-China co-production Wolf Totem and Derek Kwok's Hong Kong Chinese action film Full Strike were huge box office successes in China - which means Chinese audiences and the Chinese market are really looking for genre films."
Both Wolf Totem and Full Strike will be screening at BiFan this year.
The fest is set to announce its full line-up tomorrow (June 16).
European expansion
Expanding on its relationship with the European film industry, NAFF is also launching "a unified platform for Nordic genre film producers focusing on assistance on film distribution and marketing", this year with Nordic Genre Invasion.
"We are starting out with two projects and hope to make it an annual event," said Nam. "Not just from the NAFF side but on the festival side, we have been showing plenty of genre films from the Nordic area and it's something we can definitely do - collaborations for potential co-productions between Asian and Nordic filmmakers."
NAFF is also trying to expand into other European territories as well.
"For example, we are currently working on signing a memorandum of understanding with the Rome International Film Festival's co-production market New Cinema Network. We're aiming for exchange and looking for potential projects between Italian and Asian producers," he added, adding they expect to sign the MoU before this year's BiFan.
The Nordic Genre Invasion programme features American Burger – Back To Kraketch, the follow-up to Johan Bromander and Bonita Drake's 2014 horror comedy American Burger, as well as White Point, from Akseli Tuomivaara, whose Korso was invited to the 2014 Edinburgh International Film Festival.
All selected projects' directors and producers are invited to NAFF for business meetings with international investors and distributors and a pitching luncheon event on July 21. They will also be in NAFF's It Project award competition.
Now in its 19th year, BiFan - formerly known as PiFan, will run July 16-26. The fest this year changed its name to go with South Korea's current Romanization system of spelling the city's name as 'Bucheon' and not 'Puchon'.