Screen profiles the Piazza Grande and International Competition titles selected for Locarno's 75th edition, which runs August 3-13.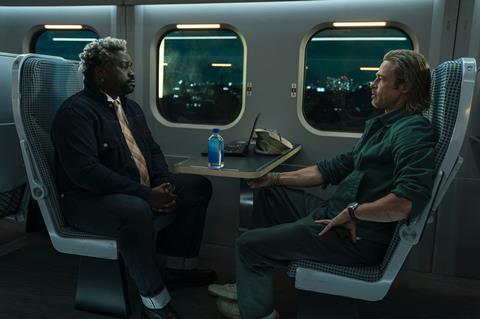 Piazza Grande
Angry Annie (Fr)
Dir. Blandine Lenoir
The third feature from actress/filmmaker Lenoir, following Zouzou (2014) and I Got Life! (2017), Angry Annie (Annie Colère) is set in the mid-1970s and stars Laure Calamy (a Cesar best actress winner in 2021 for My Donkey, My Lover & I) as a woman who is attempting to get an abortion. The film is produced by Charlotte Vincent of Aurora Films and Nicolas Breviere for Local Films, the latter of which was a co-producer on Andreas Fontana's Azor. It will be distributed in France by Diaphana.
Contact: Indie Sales
Bullet Train (US)
Dir. David Leitch
Opening Locarno on August 3, the same day it releases in multiple territories including the UK, Ireland and France, Bullet Train stars Brad Pitt as one of five assassins who find themselves trapped on a speeding Japanese train. Director Leitch's credits include Fast & Furious: Hobbs & Shaw, and Bullet Train will roll out further after its Piazza Grande screening.
Contact: Sony Pictures
Delta (It)
Dir. Michele Vannucci
Six years after his debut feature I Was A Dreamer premiered in Venice Horizons, after which he was nominated for a David di Donatello award as best new director, Italy's Vannucci reteams with that film's star Alessandro Borghi for his follow-up. Co-written by Matteo Garrone collaborator Massimo Gaudioso, Delta follows a violent clash between poachers and fishermen in the Po Delta wetlands.
Contact: True Colours
Everything About Martin Suter. Everything But The Truth (Switz-Ger)
Dir. Andre Schafer
This profile of Swiss author Martin Suter (Small World) uses fiction to bring his novels to life, placing the writer within his own stories. Writer/director Schafer has previously made documentaries on subjects ranging from James Bond author Ian Fleming to an exploration of the enduring popularity of Rodgers and Hammerstein song 'You'll Never Walk Alone'. Producers are Flavio Gerber and Nadine Lüchinger of Zurich's Filmgerberei.
Contact: DCM Film Distribution
Home Of The Brave (1986, US)
Dir. Laurie Anderson
Performance artist and composer Anderson is the recipient of Locarno's Vision Award Ticinomoda, and the festival will be screening the restored version of this 1986 concert film, directed by Anderson and featuring her music. The film includes appearances from guitarist Adrian Belew and author William S Burroughs, and is also notable for its early credit for director/producer Barry Sonnenfeld, who operated a second projection camera.
Imitation Of Life (1959, US)
Dir. Douglas Sirk
Screening as part of Locarno's extensive retrospective of Sirk, the German filmmaker who became well known for his Hollywood melo­dramas, Imitation Of Life stars Lana Turner as a single mother who takes in a Black woman and her light-skinned daughter. The second film adaptation of Fannie Hurst's 1933 novel, the first being directed by John M Stahl in 1934, Imitation Of Life was nominated for two Oscars.
Contact: Park Circus
Last Dance (Switz-Belg)
Dir. Delphine Lehericey
Switzerland-born, Belgium-based filmmaker Lehericey's last feature Beyond The Horizon premiered at San Sebastian before winning best film and best screenplay at the 2020 Swiss Film Awards. Her latest, Last Dance, focuses on a 75-year-old recent widower (played by Francois Berléand) who has to cope with the intrusion of his well-meaning family. Produced by Switzerland's Box Productions and Belgium's Need Productions, it will be released in Switzerland by Outside The Box on January 25, 2023.
Contact: Be For Films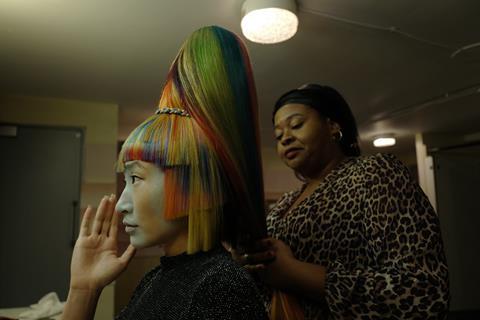 Medusa Deluxe (UK)
Dir. Thomas Hardiman
UK shorts director Hardiman makes his feature debut with a murder-mystery set in the world of competitive hairdressing. It is produced by EMU Films, recently behind Terence Davies' Benediction and Steve McQueen's Small Axe, and is supported by BBC Film and the BFI. The project took part in the BFI London Film Festival's work-in-progress showcase in 2021.
Contact: Jan Naszewski, New Europe Film Sales
My Neighbor Adolf (Isr-Pol-Col)
Dir. Leon Prudovsky
Israeli writer/director Prudovsky's short Dark Night played at Locarno in 2006, having been given a special mention at Venice in 2005. His second feature is an English-language drama set in 1960s Colombia, where a Holocaust survivor (David Hayman) becomes convinced his new neighbour (Udo Kier) is Adolf Hitler. Producers are Israel's 2-Team Productions and Poland's Film Produkcja in co-production with Colombia's Vandalo Colombia and Israel's United King Films.
Contact: Beta Cinema
Paradise Highway (US-Ger-Switz)
Dir. Anna Gutto
Norway-born actress and filmmaker Gutto has enjoyed success on the festival circuit with her short films, recently co-directed Netflix original series Home For Christmas and has assembled a stellar cast for her feature debut Paradise Highway. Juliette Binoche, Morgan Freeman and Frank Grillo topline the film, which focuses on a truck driver forced to transport illicit cargo to save her brother from a prison gang. Lionsgate has the title for US distribution and handles world sales.
Contact: Lionsgate
Piano Piano (It)
Dir. Nicola Prosatore
The feature debut of short filmmaker Prosatore (Destinata Coniugi Lo Giglio), Piano Piano is the story of a 13-year-old pianist whose home faces destruction during the building of a new overpass. It is produced by Prosatore and Antonia Truppo for Rome-based Briciolafilm in association with fellow Italian outfits Eskimo, Soul Movie and Rai Cinema, and is supported by the country's Ministry of Culture.
Contact: Briciolafilm
Semret (Switz)
Dir. Caterina Mona
Writer/director Mona's short Persi played at Locarno in 2015, and she now returns to screen her feature debut Semret in Piazza Grande. The film sees an Eritrean single mother wrongfully accused of a misdemeanour at the Zurich hospital where she works, and forced to stand up for her rights. The film's Swiss producers are Michela Pini of Cinédokké and Pascal Trächslin of Cineworx Filmproduktion.
Contact: Pluto Film
The Sleeping Car Murder (1965, Fr)
Dir. Costa-Gravas
Greek-French director Costa-Gavras will be awarded the Pardo alla carriera Ascona-Locarno lifetime achievement award, and the festival will also screen a selection of his films. The Sleeping Car Murder, his debut film as director, sees the witnesses to a murder on a train take the investigation into their own hands.
Contact: KG Productions
Where The Crawdads Sing (US)
Dir. Olivia Newman
Screening in Piazza Grande after Sony Pictures released across territories including the US and UK in July, this adaptation of Delia Owens' novel stars Daisy Edgar-Jones (a Screen International Star of Tomorrow in 2020) and Harris Dickinson (a Star of Tomorrow in 2017) in the story of a woman who raised herself in the marshes of the US south and now falls under suspicion of murder. Director Newman won SXSW's Gamechanger award and audience award for her 2018 feature debut First Match. Producers on Where The Crawdads Sing include Reese Witherspoon.
Contact: Sony Pictures
A Woman (Fr)
Dir. Jean-Paul Civeyrac
Four years after his last feature A Paris Education premiered in the Berlinale's Panorama section, French filmmaker Civeyrac returns with his ninth film. A Woman stars Sophie Marceau, recently nominated for a Lumiere Award for Francois Ozon's Everything Went Fine, as a police superintendent who discovers her husband is living a double life. It is produced by Frédéric Niedermayer for Moby Dick Films, recently behind Emmanuel Mouret's Diary Of A Fleeting Affair, along with Oury Milshtein for Iliade et Films.
Contact: Kinology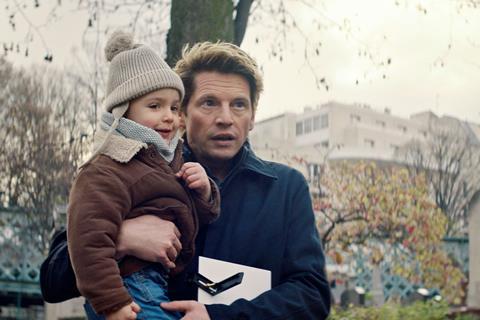 You Will Not Have My Hate (Ger-Fr-Belg)
Dir. Kilian Riedhof
Winner of multiple awards for his crime drama TV series Gladbeck (2018), writer/director Reidhof now presents his second feature, following 2013's sports comedy Back On Track. You Will Not Have My Hate is a very different prospect to that debut, telling the story of a grieving husband and father who lost his wife in the 2015 terrorist attack on the Bataclan theatre in Paris. Producers are Maren Ade, Jonas Dornbach and Janine Jackowski of Germany's Komplizen Film, whose recent slate includes Pablo Larrain's Spencer.
Contact: Beta Cinema
International Competition
The Adventures Of Gigi The Law (It-Fr-Bel)
Dir. Alessandro Comodin
More than a decade after he won the Filmmakers of the Present Golden Leopard with 2011 drama Summer Of Giacomo, Comodin returns to Locarno with a film described as a comic docufiction about a rural police officer investigating a wave of suicides. Producers are Paolo Benzi of Okta Film, Pierre-Olivier Bardet of Idéale Audience and Alice Lemaire of Michigan Films. Comodin won Rotterdam's Arte France Cinema Award in 2016 with Happy Times Will Come Soon.
Contact: Shellac Films
At Night All Cats Are Black (Switz)
Dir. Valentin Merz
Short-film director Merz (Brothers: A Family Film) won the top prize in Locarno Pro's First Look competition in 2021, and returns this year with his completed feature debut. Merz has also written the screenplay for this drama, which follows the disappearance of a film director — also called Valentin — while he is shooting a film in the countryside.
Contact: The Open Reel
Declaration (India)
Dir. Mahesh Narayanan
The fourth film from Indian editor/director Narayanan, this Malayalam and Hindi-language story follows a couple from Kerala whose attempts to seek work in Delhi puts their marriage under strain. Narayanan also shares producer credit through his Moving Narratives banner with Shebin Backer and the film's star Kunchacko Boban.
Contact: Moving Narratives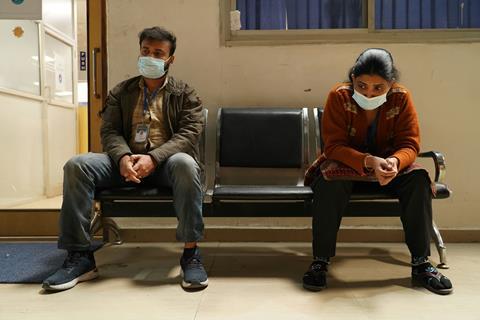 Fairytale (Belg-Rus)
Dir. Alexander Sokurov
It is 35 years since Sokurov won Locarno's Bronze Leopard with his second feature The Lonely Voice Of Man, and the prolific Russian filmmaker has since competed at Cannes with Moloch (1999), Taurus (2001), Russian Ark (2002), Father And Son (2003) and Alexandra (2007), as well as at Berlin and Venice. His latest film utilises new and archive material to explore the events of the Second World War. Sokurov received Locarno's Leopard of Honour in 2006, and festival director Giona A Nazzaro said he has included this latest work in competition as Fairytale has no Russian government funding, and Sokurov is an outspoken critic of his country's leaders.
Contact: Intonations
Human Flowers Of Flesh (Ger-Fr)
Dir. Helena Wittmann
Wittmann played Venice Critics' Week with her debut feature Drift in 2017, and brings her follow-up to Locarno competition. The sea also plays an important role in Human Flowers Of Flesh, the story of a woman in her 40s who becomes fascinated with the French Foreign Legion and decides to sail to its former headquarters in Algeria. The project screened as a work-in-progress in Locarno's Films After Tomorrow in 2020, and was part of FIDMarseille's FIDLab in 2019 and Les Arcs Work-In-Progress in 2021.
Contact: Shellac Films
Matter Out Of Place (Austria)
Dir. Nikolaus Geyrhalter
Prolific documentary producer and director Geyrhalter's last film, 2019's Earth, won a slew of awards including the Berlinale's prize of the ecumenical jury and Sheffield DocFest's international award. His latest work looks at those people whose job it is to clean up waste dumped in remote areas, and is produced through his own Nikolaus Geyrhalter Filmproduktion.
Contact: Autlook Films
Il Pataffio (It-Belg)
Dir. Francesco Lagi
Having recently helmed episodes of Netflix's Adriatic-set drama Summertime, Lagi now brings his third feature to Locarno's International Competition. Il Pataffio is a period drama in which a group of soldiers find the castle they have taken possession of is nothing but a dump. The project, which was part of MIA's work-in-progress showcase What's Next Italy in 2021, is produced by Italy's Vivo Film and Rai Cinema and stars Lino Musella.
Contact: The Match Factory
Piaffe (Germany)
Dir. Ann Oren
Shot on 16mm, the debut feature from Israel-born, Berlin-based artist and filmmaker Oren is the story of an introverted foley artist who begins to grow a horse tail. Oren's 16mm 2020 short Passage, a prequel to Piaffe, won several awards including best experimental short at Slamdance. Piaffe is produced by Berlin-base Schuldenberg Films.
Contact: Rediance
Rule 34 (Braz-Fr)
Dir. Julia Murat
Eleven years after writer/director Murat's debut feature Found Memories bowed in Venice, she premieres her fourth film in Locarno. The story of a young law student whose sexual desires lead her into a world of violence and eroticism, Rule 34 was part of the 2019 Berlinale Co-Production Market and last year received an award of $35,000 (€35,600) from Göteborg Film Fund.
Contact: Tatiana Leite, Bubbles Project
Saturn Bowling (Fr-Belg)
Dir. Patricia Mazuy
Writer/director Mazuy won a Bronze Leopard in 1993 for an episode of French TV drama All The Boys And Girls Of Their Time, and played Piazza Grande with 2011 feature Of Women And Horses. Her latest is the story of a police chief who inherits his father's bowling alley and struggles to investigate a series of murders. It is produced by Patrick Sobelman's Ex Nihilo and Jean-Pierre Dardenne and Luc Dardenne's Les Films du Fleuve. Mazuy played Cannes' Un Certain Regard with Thick Skinned (1989) and The King's Daughters (2000).
Contact: Totem Films
Sermon To The Fish (Azer-Mex-Switz-Turkey)
Dir. Hilal Baydarov
Azerbaijani filmmaker Baydarov competed at Venice 2020 with In Between Dying and Tokyo 2021 with Crane Lantern, and won best documentary at Sarajevo 2019 with Where The Persimmons Grew. Sermon To The Fish is the first feature in Baydarov's planned 'War Tales' trilogy, and follows a soldier who returns from battle to find everyone in his village has rotted away from a mysterious illness. Baydarov wrote the screenplay and serves as cinematographer, editor and producer.
Contact Maria A Ruggieri, Asian Shadows maria@chineseshadows.com
Serviam — I Will Serve (Austria)
Dir. Ruth Mader
Austrian filmmaker Mader's feature debut Struggle played Cannes' Un Certain Regard in 2003 while her third film Life Guidance screened in Venice's Giornate Degli Autori in 2017. Serviam — I Will Serve is set in an all-girl Catholic boarding school near Vienna, whose upper floors hide a terrifying secret. Mader produces with Dieter Pochlatko and Jakob Pochlatko of Austria's epo‑film.
Contact: Playtime
Stella In Love (Fr)
Dir. Sylvie Verheyde
A follow-up to Verheyde's 2008 feature Stella, which premiered in Venice's Giornate Degli Autori, Stella In Love sees the titular adolescent, now a teenager, succumb to the lure of Paris nightclubs in the 1980s. Atelier de Production — the company behind Quentin Dupieux's Berlinale 2022 premiere Incredible But True — produces. Verheyde's Confession Of A Child Of The Century played Cannes' Un Certain Regard in 2012; her Madame Claude was released on Netflix in 2021.
Contact: WTFilms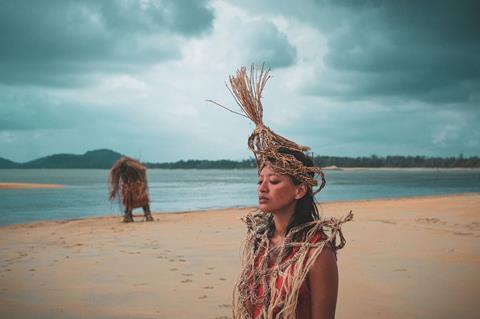 Stone Turtle (Malay-Indo)
Dir. Woo Ming Jin
After playing Venice Horizons with Woman On Fire Looks For Water (2009) and Directors' Fortnight at Cannes with The Tiger Factory (2010), Woo's latest mixes live action and animation to tell the time-travelling story of a woman living on the east coast of Malaysia, who finds herself entangled with a dangerous man. Woo's own Greenlight Pictures produced the project, which took part in this year's Full Circle Lab Philippines.
Contact: Greenlight Pictures
Tales Of The Purple House (Leb-Iraq-Fr)
Dir. Abbas Fahdel
Iraqi filmmaker Fahdel played in Locarno's International Competition in 2018 with Yara and, in 2015, won the Doc Alliance Selection Award for Homeland (Iraq Year Zero) in the first year the prize was announced at Locarno, rather than Cannes. Tales Of The Purple House follows Yara and documentary Bitter Bread (2019) to complete Fahdel's 'Lebanese' trilogy. It is described as a two-voice exploration of contemporary Lebanon by a filmmaker and his painter wife. Fahdel wrote the screenplay and also serves as editor, cinema­tographer and producer alongside Nour Ballouk, with whom he worked on Yara.
Contact: Nour Ballouk, Nour Ballouk Co
Tengo Sueños Eléctricos (Belg-Fr-Costa Rica)
Dir. Valentina Maurel
The first feature from Costa Rica's Maurel, winner of the Cannes Cinéfondation award in 2017 with her graduation short Paul Is Here, Tengo Sueños Eléctricos is the story of a young teenager who decides to go and live with her dysfunctional father. It is a co-production between Belgium's Wrong Men, which was behind Maurel's Cannes Critics' Week 2019 short Lucia In Limbo, Costa Rica's Tres Tigres Films and France's Geko Films.
Contact: Ioanna Stais, Heretic
Tommy Guns (Port-Fr-Angola)
Dir. Carlos Conceicao
Having premiered his 2013 short Versailles at Locarno, Portuguese filmmaker Conceicao returns with his third feature Tommy Guns, which is set in 1974 and sees the Portuguese flee Angola after decades of civil war, allowing independent groups to gradually reclaim their territory. Conceicao's debut film Serpentarius premiered at the Berlinale in 2019, and his shorts Goodnight Cinderella (2014) and Bad Bunny (2017) played Critics' Week at Cannes.
Contact: Terratreme Filmes