International Film Festival Rotterdam (IFFR) to screen new features from Tom Harper and JC Chandor.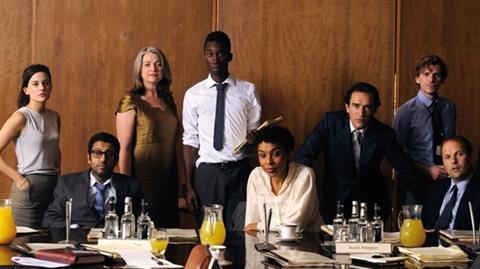 IFFR is to open on Jan 21 with the international premiere of Tom Harper's political thriller War Book, the story of a war game between a group of government officials which reaches boiling point and, as their hypothetical global crisis escalates, the fragility of everyday life and those who govern it is brutally exposed.
The film stars Ben Chaplin, Sophie Okonedo, Phoebe Fox and Shaun Evans. Harper, whose latest feature The Woman In Black: Angel of Death is currently on release, will present the film in Rotterdam with writer Jack Thorne.
IFFR will also screen the Dutch premiere of JC Chandor's A Most Violent Year as its closing night film on Jan 31. Set in New York City 1981, the film revolves around an ambitious immigrant who fights to protect his business and family during the most dangerous year in the city's history and stars Oscar Isaac and Jessica Chastain.
Outgoing festival director Rutger Wolfson said: "War Book is a topical and relevant film that fits perfectly with the contemporary issues we are exploring and debating at IFFR 2015, an ideal film to open the festival and the reason why we have also included it in our Everyday Propaganda programme.
"JC Chandor's A Most Violent Year is a beautiful film made by a hugely talented and ambitious auteur. Both films boast brilliant performances and we could not be more thrilled to have these films opening and closing IFFR 2015."