Japan's Gaga Corporation is launching sales on a new film based on a comic and TV series from Tokyo Tribe director Sion Sono.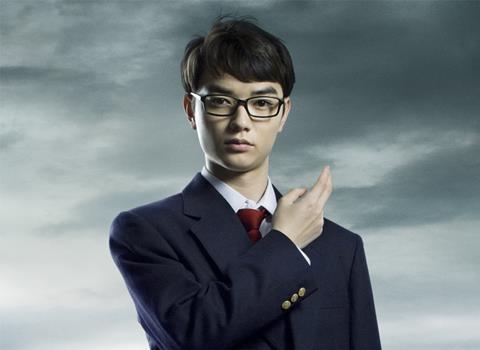 Based on the manga Minna! Esper Dayo! by Wakasugi Kiminori (Detroit Metal City), the film as-yet-untitled in English.
Sion directed a TV series adapted from the manga in 2013 and is now turning it into a film.
Shota Sometani (Parasyte, Himizu) stars as an ordinary high school student, Yoshiro, who discovers he has psychic powers.
He realizes there are others like him, somehow all virgins, and some of them are using their powers to terrorize people and fulfill their sexual urges. So Yoshiro decides to use his powers to save the world from erotic terrorism.
The film is due for release in Japan this September.