The former world heavyweight boxing champion has joined Donnie Yen in the cast of Pegasus Motion Pictures' 3D kung-fu biopic Ip Man 3, which will also include a CGI Bruce Lee..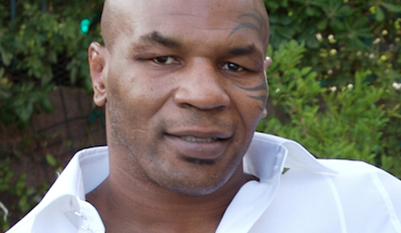 Tyson will do battle with China's biggest martial arts star in the movie, the third instalment in the hit series about the life of Bruce Lee's Wing Chun master, which starts shooting in China tomorrow.
Tyson issued a challenge to Yen in real life when he launched a Weibo account in 2013 and asked Chinese netizens who was the country's best fighter.
Directed by Wilson Yip from a script by Edmond Wong, Ip Man 3 is produced by Pegasus chief Raymond Wong and executive produced by Shi Jian Xiang. Yuen Woo-ping is on board as stunt coordinator.
The cast also includes Lynn Hung, Max Zhang, Patrick Tam, Louise Cheung, Karena Ng and Song Wen Bing.
The story in the third instalment focuses on the master-student relationship between Ip Man and Bruce Lee.
At a press conference to unveil the project in Shanghai today, Raymond Wong will reveal how the production team has deployed the latest CGI technology to recreate Lee rather than use an actor to play the irreplaceable star.
Well Go USA pre-bought North America and a slew of other territories on Ip Man 3 in early 2014.
The film is scheduled for release over Chinese New Year 2016.