EXCLUSIVE: Japan's Nippon TV has pre-sold Heaven's Story director Takahisa Zeze's sci-fi thriller Strayer's Chronicle to NK Contents for South Korea.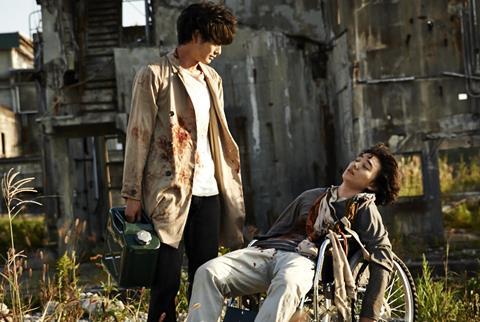 Starring Masaki Okada (Life Back Then) and Shota Sometani (Himizu), the film features the struggles of two sets of genetically manipulated children who grow up with extraordinary powers that could either save or destroy the world.
Warner Brothers Japan has the film set for theatrical release locally in June 27.
Nippon TV has also picked up romantic comedy Heroine Shikkaku (aka No Longer Heroine), based on the popular manga series by Momoko Koda.
Starring Mirei Kiritani (Ace Attorney), Kenta Yamazaki (L・DK) and Kentaro Sakaguchi (Umimachi Diaries), the high school lesbian love triangle film is directed by Tsutomu Hanabusa (Handsome Suit, Sadako 3D).
The company also has Initiation Love, directed by Yukihiko Tsutsumi (Memories of Tomorrow), starring Shota Matsuda (Boys Over Flowers) and Atsuko Maeda (Tamako in Moratorium).
The film, in post-production, is based on a bestselling novel by Kurumi Inui. It goes from a young tender love story, set during the 80s bubble economy, to shocking mystery.
Toho is distributing it in Japan and Nippon TV handles international sales.