EXCLUSIVE: PAM Korea Media has launched sales on a documentary about an internationally renowned pianist and North Korean defector at Filmart.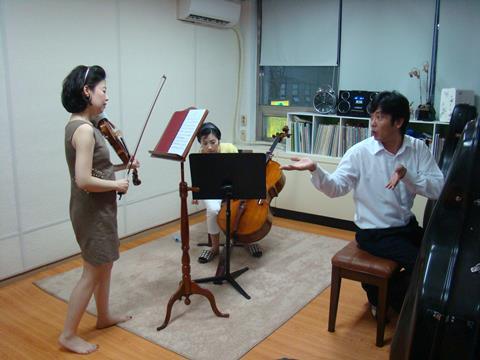 Arirang Sonata focuses on Kim Cheol-Woong, who, after being tortured for playing music deemed unacceptable for communists, escaped from North Korea in 2001 through China to arrive in South Korea in 2002.
Director Park Bum-Hoon (The First Love Series) has been working on the film, his first documentary, for five years.
"We finished shooting in South Korea last March, but were waiting for permission for him to go back to China and reunite with a friend who hid him there," Park told ScreenDaily.
"At first, I was mostly interested in what he went through to defect, thinking that was cinematic. But I found out that what he's done and been through since coming to the South is also interesting.
"He started a family and has been playing concerts around the world to make money to educate North Korean defector children."
The film is in post-production, to be completed at the end of April. With no voiceover, the film is carried by Kim's music and stories.
The documentary previously won support from the Korean Film Council (KOFIC) and the Seoul Film Commission (SFC).