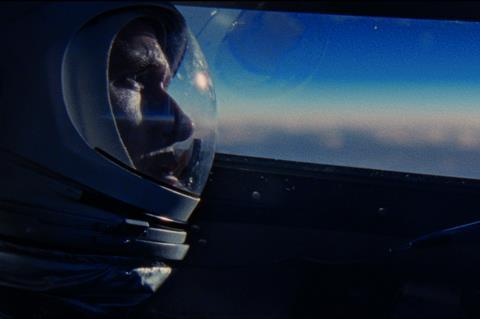 Three new US studio films make their international debuts this weekend, though none is likely to take over the dominant position grabbed last weekend by comic book-based hit Venom.
Universal Pictures International opens First Man, director Damien Chazelle's drama with Ryan Gosling as astronaut Neil Armstrong, in Australia, Russia and Spain on Thursday (October 11), the UK on Friday (October 12) and 18 other territories over the course of the weekend.
Boosted by strong reviews from its Toronto festival screening, the awards contender, which also opens this weekend in North America, could be on course for an international debut in a similar orbit to those of Gravity and The Martian, two other October releases with a space exploration theme. The former started with $28.4m from 27 markets in 2013 and the latter with $44.6m from 50 in 2015.
Bad Times At The El Royale opens through Fox International in Australia and Germany on Thursday, in the UK on Friday and in 34 other markets over the weekend. The thriller with Chris Hemsworth, Dakota Johnson and Jeff Bridges is also opening in North America simultaneous with its international launch.
Family adventure sequel Goosebumps 2: Haunted Halloween – another simultaneous North American debutant – opens through Sony Pictures Releasing International (SPRI) in Brazil and Mexico this weekend. The original film, also based on the work of author R L Stine, opened in October 2015 and eventually grossed $70.1m internationally.
After dominating the international marketplace with its opening weekend take of $127m, SPRI's Venom had reached $162m by Thursday. The Marvel Entertainment action sci-fi outing added France to its list of international markets on Wednesday (October 10).
A Star Is Born, from Warner Bros Pictures International, took an estimated $14m in its international debut last weekend and this week expanded into Korea on Tuesday (October 9) and Italy and Brazil on Thursday. The music-heavy romance arrives in Mexico on Friday and in 30 smaller markets.
Warner's animated Smallfoot – whose international debut yielded an estimated $11.7m last weekend - expanded to Spain and Germany on Thursday and steps into the UK and Japan on Friday.
Johnny English Strikes Again, from Universal Pictures International, has now reached $70.3m and opened in France on Wednesday and Italy on Thursday.
The House With The Clock In Its Walls opens in Japan on Friday with an international tally for Universal territories that has reached $14.8m. The studio's Blackkklansman now stands at $35.6m from international markets, and Night School at $13m.
Incredibles 2, from Walt Disney Studios Motion Pictures International, has reached $616m with all markets now open and Disney's Christopher Robin, which opens in a handful of smaller territories this week, is at $84.8m.
Lionsgate's A Simple Favor now stands at $4.1m internationally.