The big topics at this year's event included the Cannes TV festival and making VR mainstream.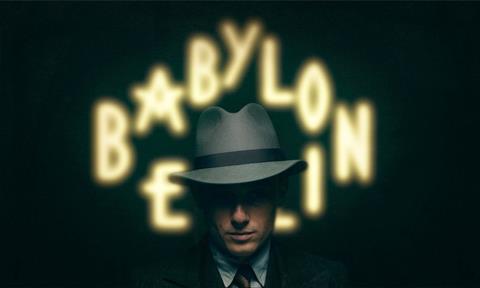 As MIPTV (April 3-6) wrapped on Thursday, Screen looks at some of the key questions being asked in the market and conference this year.
Do plans for an international TV festival in Cannes in April make sense?
Cannes Mayor David Lisnard's grand-standing press conference. which revealed further details on Cannes's new international TV festival due to launch during MIPTV 2018, left many TV professionals bemused.
International executives suggest the timing is out of sync with the preview schedule of the big US networks which revolves around the L.A. Screenings in May. None will want to preview their new flagship shows in Cannes ahead of that event, they say.
In the backdrop, a battle of the TV festivals has broken out in France as the government presses on with plans for a new event in the northern city of Lille, also to be held in April.
Industry professionals also express regret that the move threatens the respected Séries Mania in Paris in late April. Some suggest the whole strategy may change with a new incoming president after elections in May.
GAFA and Netflix, friends or foes?
As European broadcasters diversify platforms and content to keep up with the digital age, one of the much-asked questions in MIPTV's conference programme was how do they perceive US digital giants Google, Apple, Facebook, Amazon (GAFA) and Netflix. Are they competitors or allies, or both?
Perhaps the most candid response was from TF1 chairman and CEO Gilles Pélisson. He said that although the top French commercial network regularly worked with YouTube, Facebook and Netflix, he had "mixed feelings".
"As one of my Harvard professors would say, 'mixed feeling is when you see your mother-in-law driving your brand-new Ferrari over a cliff.' We are in competition mode and there is definitely the sharing of value which is at stake," he said in a keynote interview.
When will VR truly become mainstream?
The fledgling VR content and distribution scene was out in force at this year's this MIPTV but the consensus was that while 2016 and 2017 were watershed years for the technology, its entry into the mainstream was some time off.
"If you look at the general ecosystem the market has definitely matured over the past year, there are a growing number of hardware manufacturers for headsets and other related equipment. There are thousands of VR production companies and start-ups around the world. There are also a lot of challenges," Matthias Puschmann of media consultancy Vast Media told a session on VR trends.
In the same session, Alex Kunawicz, vice president of strategy at VR branding specialist Laduma, said the challenge was to get clients to embed VR into their branding strategy in the same way they do smart-phones content.
"It's about committing to VR to the point that VR becomes as much as a content habit as say mobile phones have become, they weren't part of habits 15 years ago and now they're integral," he said.
How do you connect with millennials and successors generation Z?
The rise of mobile-only content-viewing was a leitmotif running throughout all the keynotes, as both traditional broadcasters and new mobile-only focused viewing platforms attempt to figure out how best to connect with the digital native generation Z.
The key conclusion was that these viewing habits are set to revolutionise both formats and delivery, as AwesomenessTV and go90 explained.
Does that mean the high-end drama boom is over?
No, not yet at least, judging by the raft of high-end shows which were presented and announced at MIPTV this year and the pace of the deals being announced.
Buzzy upcoming titles included Globo's gritty Jailers, which won the MIPDrama screenings grand jury prize, Studiocanal's Ride Upon The Storm, Tom Tykwer's Babylon Berlin [pictured, top], MBC and Image Nation's WWJN.
Top selling titles included ITV's historical drama Victoria, The Five and Baron Noir for Studiocanal and Private Eyes for Entertainment One.
Read more:
MIPTV deals: Pelé series, Howard Stringer launches indie
MIPTV deals: 'Victoria' deals, Studiocanal sells Harlan Coben drama