PRODUCER: Ireland-born Fodhla Cronin O'Reilly moved to England to study film production after starting out as a special-effects trainee on productions including The Wind That Shakes The Barley.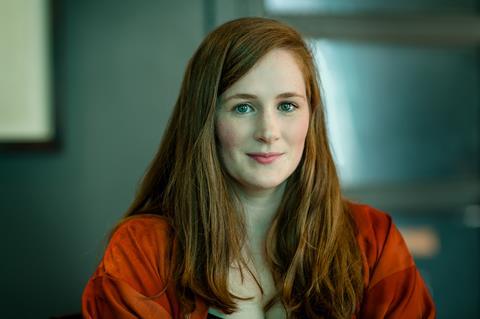 Click here for more Stars of Tomorrow
She decided to hone her skills at the National Film and Television School on completing her undergraduate degree.
At NFTS, she began to develop short Head Over Heels with fellow student and writer-director Timothy Reckart. A stop-motion animation about a husband and wife who cannot agree which way is up, the film premiered at Cannes and had a successful festival run, culminating in an Oscar nomination in 2013.
After producing various commercial and short projects, Cronin O'Reilly began working on her debut feature Lady Macbeth with writer Alice Birch and director William Oldroyd, which she submitted to the iFeatures initiative, a move she calls "ambitious" as the $325,000 (£250,000) budget set by the programme was small for a period film.
The application was successful and the film - which follows a young girl in a loveless marriage with a man twice her age in 19th-century England - was shot in September 2015, with 2016 Star of Tomorrow Florence Pugh, Christopher Fairbank and 2013 Star of Tomorrow Cosmo Jarvis among the cast.
Now that Lady Macbeth has competed in Toronto, San Sebastian and London, Cronin O'Reilly is co-producing a documentary project with American Idol producer Simon Fuller called My Generation, which will feature Michael Caine reflecting on the 1960s over archive footage, driven by iconic music of the decade.
Contact Fodhla Cronin O'Reilly fodhla@sixtysixpictures.com