Keith Hayley, Robert Bevan and Charles Savill sentenced to nine years in prison; Norman Leighton gets two years suspended sentence.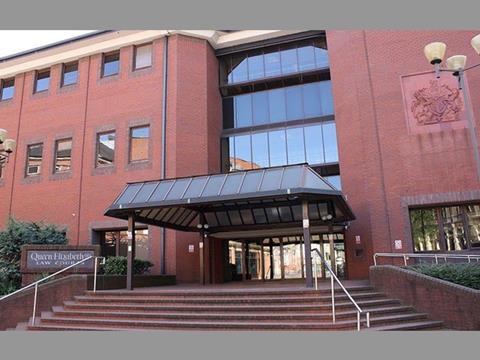 Four film executives found guilty earlier this month of operating a fraudulent film investment scheme have been sentenced today in Birmingham Crown Court.
After being convicted of conspiracy to cheat, Keith Hayley, Robert Bevan and Charles Savill were each sentenced to 9 years imprisonment with conditional licence available after 4.5 years. The starting point for sentencing was 12 years reduced by mitigating circumstances which included length of time since offences, length of trial and previous good character.
The other executive, Monaco resident Norman Leighton, was sentenced to a two years suspended sentence. The starting point for his sentence was four years reduced on mitigation, which included ill health, foreign residency and his lesser involvement.
Savill and Hayley were partners in Little Wing Films; Bevan is a former co-director at film sales company Salt (that company is not under investigation); and Leighton is a Monaco-based accountant and corporate services provider.
They were found guilty earlier this month of running a fraudulent film investment scheme that was used to claim an estimated £100m ($145m) of tax repayments.
More than 275 investors contributed more than £76m ($110m) to the scheme, according to HM Revenue & Customs. The scheme used tax breaks to attract investment from footballers, investment bankers and a pop star.
The men claimed to have spent more than £250m ($365m) on pre-production and development packages for projects created in Monaco. But an investigation by HMRC revealed that the packages had cost only £4m ($6m) and had been created in Little Wing's London offices.
Hayley, Bevan and Savill, along with their associates, also falsified paperwork to intentionally mislead HMRC investigators, the tax authority said.
Naheed Hussain, deputy head of the Specialist Fraud Division at the Crown Prosecution Service, said: "These men used a scheme designed to boost the British economy and stole money from the public purse. The CPS will now take steps to recover the criminal assets in this case."
According to a statement from prosecuting firm Farrar's Building, the judge said during sentencing that the case was "one of the most difficult and complicated cases I have seen presented at the Bar."
Read about the original ruling here.