Top brass have announced the films in official selection at the Mexican festival's fourth annual edition, set to run from November 11-15.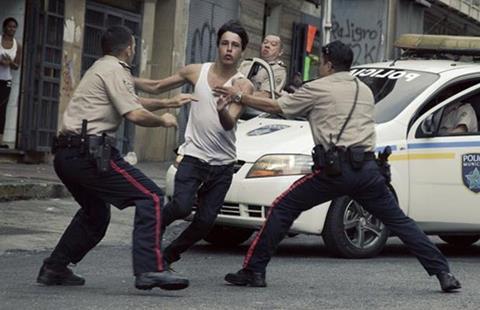 Official selection comprises Competencia Los Cabos entries from Mexico, the US and Canada including Lorenzo Vigas' recent Venice Golden Lion winner From Afar (Desde Allá), and México Primero. Winners from both programmes will each collect a $15,000 prize.
The films in México Primero will also compete for the FIPRESCI Award, the $12,200 Art Kingdom Award and the $40,000 FOX+ Award.
For the first time films in official selection will compete for the Cinemex Audience Award. Audiences at Cinemex Los Cabos–Puerto Paraíso screenings will choose their recipient of a $10,000 prize.
Competencia Los Cabos selections are:
From Afar (Desde Allá, Mexico-Venezuela, pictured), dir Lorenzo Vigas;
Tangerine (USA), dir Sean Baker;
Room (Canada-Ireland), dir Lenny Abrahamson;
Chronic (Mexico), dir Michel Franco;
James White (USA), dir Josh Mond;
Les Êtres Chers (Canada), dir Anne Émond;
Un Monstruo De Mil Cabezas (Mexico-France), dir Rodrigo Plá;
Nasty Baby (USA-Chile), dir Sebastián Silva; and
Sleeping Giant (Canada), dir Andrew Cividino.
México Primero selections are:
Semana Santa, dir Alejandra Márquez;

Sabrás Qué Hacer Conmigo, dir Katina Medina Mora;

La Caridad, dir Marcelino Islas;

Las Elegidas, dir David Pablos;

Te Prometo Anarquía, dir Julio Hernández Cordón; and
Almacenados, dir Jack Zagha.