Belgian financier of films including Third Person and Killing Season filed for protection from its creditors last month.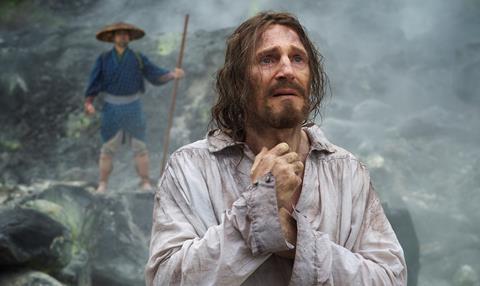 Antwerp-based financier, tax shelter specialist and production outfit Corsan has issued a press release expressing optimism about its ability to continue in business, after recently being granted legal protection from its creditors until October 31.
Silence and Third Person backer Corsan asked for protection from its creditors (who include Haacht Brewery) last month and the company is attemping to work out a restructuring plan with them.
The company's troubles reportedly stem from investors not having received the promised tax certificates for the money they have invested in at least one of Corsan's films.
Corsan claims in the recently issued press release, quoted in Flanders News, that the delay is due to the tax authorities not issuing the correct certificate in time.
Corsan boss Paul Breuls points out that the company has three international projects in the pipeline and that its most recent feature, Emperor, an adventure thriller starring Adrien Brody, Sophie Cookson and Paz Vega, is set to be distributed this year.
"We have every confidence in the future," Breuls is reported to have stated.
High profile films that Corsan has supported in recent years include 2013 action-thriller Killing Season, starring John Travolta and Robert De Niro, and Paul Haggis' Toronto title Third Person, starring Liam Neeson.
Corsan is also involved in a planned remake of All Quiet On The Western Front.
Breuls did not respond to requests for further comment from Screen International.