The Hammer Films EIS Fund will back film and TV projects.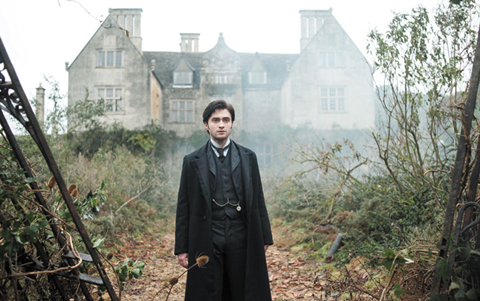 UK financier Motion Picture Capital, the Reliance Entertainment Group subsidiary, has formed a partnership with iconic UK production company Hammer Films.
The two companies are teaming on a new film fund called The Hammer Films EIS Fund which will offer private investors the opportunity to invest in a slate of Hammer branded film and TV productions.
The new fund will sit alongside Motion Picture Capital's existing EIS fund and will only be accessible through a financial adviser.
Iconic horror label Hammer, best known for gothic horror films of the 1950's including The Curse of Frankenstein, The Mummy and Christopher Lee's Dracula, made a splash in 2012 with UK horror The Woman In Black, starring Daniel Radcliffe, which became the highest-grossing British horror film on record, taking £21.3m in its home territory and going on to gross over $130m worldwide.
2014 productions included The Quiet Ones, starring Jared Harris and Sam Claflin, and sequel The Woman In Black 2: Angel Of Death, but the company has not produced movies since then.
Hammer CEO Simon Oakes has recently served as executive producer on the pilot of US TV series adaptation Let The Right One In.
Launched in 2011, Motion Picture Capital has backed TV series Sense8, which was written and executive-produced by the Wachowskis for Netflix; as well as movies such as Come And Find Me, starring Aaron Paul; Hampstead, starring Diane Keaton and Brendan Gleeson; and recently wrapped duo Kodachrome, starring Elizabeth Olsen, Ed Harris and Jason Sudeikis, and Steel Country, starring Andrew Scott.
"We are delighted to be working with such an iconic and globally recognised brand, and one that has such a long history of creating fantastic intellectual property", said Leon Clarance, Motion Picture Capital CEO.
"Hammer's partnership with Motion Picture Capital comes at a pivotal and exciting point in our regeneration of this famous brand and will allow us to build on our success, together with our investors," commentedSimon Oakes and Hammer COO Marc Schipper.