The studio has partnered on a worldwide local-language venture with Pantelion Films CEO Paul Presburger, Lionsgate senior advisor William Pfeiffer and former president of Worldview Entertainment motion pictures group Clifford Werber.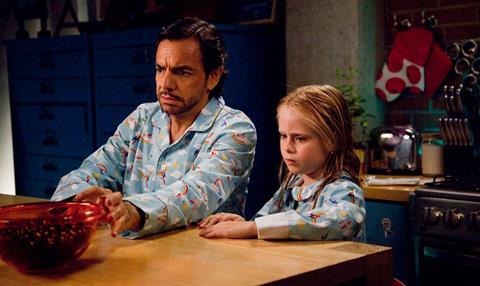 Acknowledging the growth of local-language market share in key territories, Globalgate has assembled a consortium of international producers, distributors and co-financing partners including Gaumont, Kadokawa, Tobis, Nordisk Film and Televisa/Videocine.
The venture will identify intellectual property ripe for local-language production in select regions and work with third-party US and international properties on remakes.
The partners will distribute the films and co-finance with the Globalgate Fund, whose backers include Lionsgate, strategic investors and private equity. The consortium partners include Gaumont (France), Tobis (Germany), Kadokawa (Japan), Televisa/Videocine (Mexico), Nordisk Film (Scandinavia), Lotte (South Korea), Belga (Benelux), and TME (Turkey).
Globalgate was concevied roughly 18 months again when Pantelion — the joint venture owned by Lionsgate and Mexican giant Grupo Televisa that targets Latino audiences — put together local-language remakes of its comedy hit Instructions Not Included [pictured top].
It is understood talks are underway for Chinese and Indian remakes of existing properties in the Globalgate fold.
Presburger (main picture) will continue as Pantelion CEO and focus his Globalgate energies on Latin America and the Latino market in the US and help the business exploit Pantelion properties for remakes. Pfeiffer(pictured, centre) too will carry on in his role.
The executives along with Weber (pictured, bottom), who prior to Worldview was active in the local-language world at his Fluent Entertainment, have all been active in local-language remakes based on such titles as Germany's Fack Ju Goehte and Fuenf Freunde, Mexico's Instructions Not Included, and Brazil's Se Eu Fosse Voce.
A press release issued by Lionsgate noted that market share of local-language films stands at approximately 90% in India, close to 60% in both China and Turkey, more than 55% in Japan, 50% in South Korea, 40% in France, and 27% in Germany.
Lionsgate CEO Jon Feltheimer noted the venture would enable Lionsgate to "grow our presence in local-language films, leverage the content in our library and further mine exciting new IP and talent around the world."
In a statement Pfeiffer, Werber, and Presburger said local-language releases "are competing successfully with Hollywood studio releases in market after market, representing a large and growing share of the box office in key territories around the world."