Gareth Edwards' epic held its European premiere last night [May 11] in Leicester Square.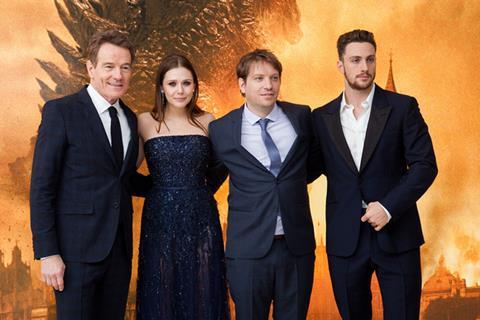 Ahead of its UK release through Warner Bros this Thursday [May 15], Godzilla stomped into London's Leicester Square last night [May 11] for its European premiere.
Director Gareth Edwards was among those in attendance, alongside the likes of the film's stars Bryan Cranston, Elizabeth Olsen, Aaron Taylor-Johnson and producer Thomas Tull.
Check out the video from the premiere below.