Dir: Nicole Garcia. France. 2013. 96mins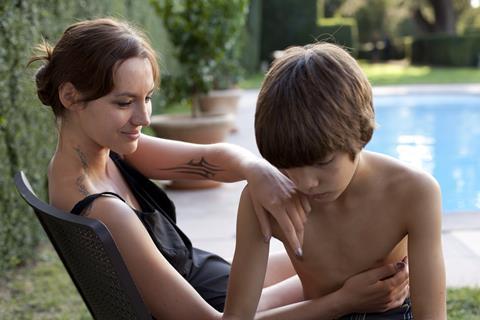 Roads not taken and the ability to let go of the past are the chief concerns of Going Away (Un beau dimanche), and while this romantic drama may not be particularly insightful in its investigation of these themes, director Nicole Garcia has crafted a pensive, tender character study that remains involving throughout. Led by graceful performances from Louise Bourgoin and Pierre Rochefort, Going Away succeeds by making us care about its unlikely lovers, whose individual problems aren't unique to fiction but are nonetheless compassionately observed.
At heart, Going Away is about how the choices people make trap them in certain realities.
Going Away would seem to be ideal for art-house audiences, who will appreciate the sensitive, unhurried pace of the material. The movie's guardedly romantic tone will be alluring as well, although Going Away doesn't boast the sort of hugely bankable marquee names that would guarantee robust theatrical grosses across the globe.
When the film begins, we meet Baptiste (Rochefort), who lives in the south of France working as a substitute teacher. Although he's great at his job and has a good rapport with his young students, he's uninterested in pursuing a permanent position: He enjoys the ability to move from one teaching gig to another.
But Baptiste's happily commitment-free life gets complicated when one of his pupils, Mathias (Mathias Brezot), doesn't get picked up after school by his father. Baptiste drives Mathias to his father (Olivier Loustau), who is about to leave town and needs the teacher to take Mathias to Montpellier to drop him off with his mother, Sandra (Bourgoin). She's happy to see her son, but her demanding job at a beach resort gives her no time to watch Mathias, which forces Baptiste to reluctantly agree to watch the boy for a few days.
This premise sets up a scenario whose resolution might be easy to guess: Baptiste will discover what he's been missing in his life by falling in love with Sandra and, by extension, Mathias — creating a new family in the process. Going Away doesn't stray too far from this prediction, but veteran actress and filmmaker Garcia (working from a script she wrote with Jacques Fieschi) has more intriguing considerations in store.
The film establishes early on that Baptiste is a sweet, upstanding chap while Sandra, though kind-hearted, is much more dishevelled. While it's true that the gentlemanly Baptiste suddenly becomes a different person when he drinks — one quicker to violence — she has dangerous men pursuing her demanding payment for a large loan she can't possibly cover. But as Going Away rolls along and Baptiste and Sandra begin to notice a romantic spark, Garcia pivots the narrative as Baptiste realizes there's a way to pay for Sandra's debt, which would require him to reconnect with people he has long wanted to avoid.
The surprise of who these people are is best left unknown before seeing Going Away, but it should be said that while this revelation isn't terribly original, Garcia's handling of this new information about Baptiste's past helps explain the character's mysterious aversion to staying in a job for too long a time — not to mention the fleeting hair-trigger anger. At heart, Going Away is about how the choices people make trap them in certain realities, but the film also examines how anyone entering into a love affair must also accept the choices (and the realities) of the other person's life. Both Baptiste and Sandra have their baggage; the question is whether they can coexist with each other's.
Rochefort capably portrays the quiet patience of Baptiste the schoolteacher, but he also is deft at suggesting the hidden, repressed parts of Baptiste that will eventually see the light of day in the movie. And Bourgoin is a fine complement, playing Sandra as a beleaguered young woman who is too smart to let this good man get away. The leads have a palpable amorous connection, but there's also a shared intelligence and assurance that's attractive as well. As for the supporting cast, Dominique Sanda is a standout as Baptiste's mother, a woman who knows her son far longer than Sandra does — but maybe not better.
Production companies: Les Films Pelleas, France 3 Cinema, Pauline's Angel, Canal+, OCS, France Televisions, Cofinova 9, Hoche Images, Soficinema 9, Region Languedoc-Roussillon, Region Midi-Pyrenees, CNC
International sales: Wild Bunch, www.wildbunch.biz
Producer: Philippe Martin
Screenplay: Jacques Fieschi and Nicole Garcia
Cinematography: Pierre Milon
Production designer: Veronique Barneoud
Editor: Simon Jacquet
Music: Eric Neveux
Main cast: Louise Bourgoin, Pierre Rochefort, Dominique Sanda, Deborah François, Eric Ruf, Benjamin Lavernhe, Jean-Pierre Martins, Olivier Loustau, Mathias Brezot