Burying his father in Algeria prompted the French-Algerian director to make a documentary film that explores his own identity.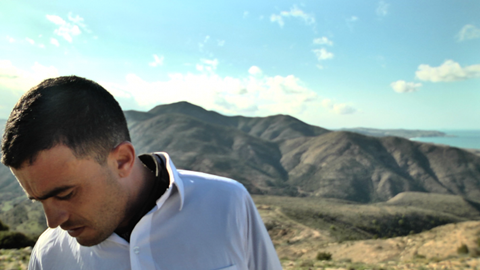 Mohamed Ouzine was born in France of an Algerian father and a Moroccan mother. He studied history and found his way to cinema by way of photography. Issues of identity inform many of his films.
In 2003, his documentary Caravane explored the itinerant world of gypsies. His 2008 documentary Lieux Communs, which won an award at Maghreb Festival in Saint Denis, spent one afternoon with a girl and her grandmother as they talked about their origins and other shared places.
Ouzine himself rediscovered the land of his parents during his father's funeral, and has been questioning his own origins ever since. Out of that moment grew his screenplay for Tarik's War, which won several awards including from the Beaumarchais Foundation, Festival Cinemed in Montpellier and one for promising new talent from the CNC.
And now comes his documentary feature Samir In The Dust, which receives its world premiere in Dubai's Muhr feature competition after being financed through grants from French institutions and Doha Film Institute.
"I felt the necessity of this movie when I went to bury my father in his homeland," says Ouzine. "I have never felt really attached to this land before. Before this movie, I wrote the fiction screenplay Tarik's War and
in a way, Samir In The Dust is the 'documentary face' of this fiction film."
His father's burial took place in a small cemetery bordering the valley that separates Algeria from Morocco. The cemetery is named after Sidi Amar who was a marabout, the term given to Muslim leaders who either lead local
religious communities or in some cases are wandering holy men. Sidi Amar himself died at the beginning of the 20th century.
Returning to this place as a film-maker brought its own challenges — and for Ouzine it raised yet more questions about identity. "There were so many memorable incidents during the filming process, because you don't go unnoticed when you take a ride with a camera there," he explains. "Shooting with a camera is often poorly perceived, or misunderstood, especially on the part of an emigrant, even if I'm not an emigrant. I was born and I always lived in France. My father was an emigrant, not I."