The producer and studio marketing whizz at Blumhouse Productions' BH Tilt talks about his battle to bring the chilling anthology to the screen as the film premieres at Tribeca.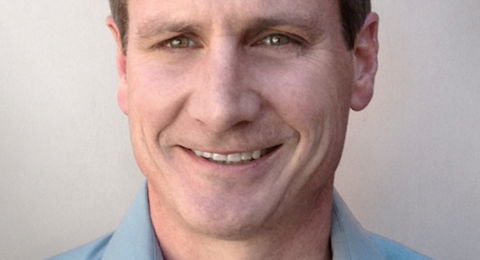 What if all those benign holidays spread out over the calendar weren't so pleasant after all? We all know what can go down on Halloween - but what about St Patrick's Day. Or Mother's Day? Or Easter?
Hegeman, a former head of marketing at the likes of Lionsgate, New Regency and Fox Atomic, talks to Jeremy Kay about his long adventure to bring Holidays to the screen in association with world sales agent XYZ Films, which has partnered on worldwide rights with frequent collaborator Vertical Entertainment.
Following Holidays' world premiere at Tribeca on April 14, Vertical and XYZ coordinated a global day-and-date VOD and digital release on April 15, with a targeted US theatrical release set for April 22.
The contributing directors are: Kevin Smith (Tusk, Red State), Nicholas McCarthy (The Pact), Gary Shore (Dracula Untold), Matt Johnson (The Dirties), Scott Stewart (Legion), Dennis Widmyer and Kevin Kolsch (Starry Eyes), Sarah Adina Smith (The Midnight Swim), and Adam Egypt Mortimer and Anthony Scott Burns.
Tell us about the origins of Holidays
I've been trying to get this movie made for over a decade. In 2000 I had a company called Distant Corners, who was making genre properties based on iconic benevolent characters and we made two movies. One was called Darkness Falls. I wanted to make a hard R movie about the Tooth Fairy. I wanted to go through every single character and make a movie. The dot come bubble burst and after those two movies I went back to my marketing at Lionsgate and Fox Atomic. I produced short-form content.
When did things start to coalesce with XYZ Films?
About two years ago it felt like short-form content and anthologies were starting to be accepted. So I started packaging it again and got some friends to help. [Ant-Man And The Wasp] writers Andrew Barrer and Gabriel Ferrari helped me repackage it but nobody showed any interest. I had to get it made. I raised the money independently and with my friends at XYZ Films. They came on and I needed a sales rep as part of my investment. They knew a lot of interesting directors, so the combination of their expertise in film sales and their connections meant we were able to fine-tune the directors list. We wanted a range of directors. It's like a Twilight Zone of holidays. The directors rolled up their sleeves and did some crazy stuff.
When did Vertical Entertainment get on board?
That shows the maturity of the marketplace. To be able to go globally day-and-date. They saw the promo in Berlin [2015] and came on board after Tribeca. They were very aggressive in how they wanted to take this out globally.
Why the fascination for holidays?
Holidays are amazing because you have that mixture of anticipation and dread – there's so much potential for things to go wrong. I wanted to focus on the potential for everything to be derailed.
When did production start?
November 2014. It took a year or so and we had to work around everybody's schedules. Each director worked their own production, so St Patrick's Day shot in Ireland, etcetera. It's different locations and there's a distinct visual look and it feels like there's a lot of scope.
How did each director work on their various section?
We talked about the holiday they wanted to do. We had initially a list of 12, and once we agreed on the holiday there were no parameters, except that we needed a script to sign off on and a budget to make sure it could tie into the overall scope of the other shorts and be done for the right price. All eight went off and wrote the script on their own.
You have a terrific stable of directors, although Kevin Smith would appear to be the most famous. How did you get him?
Kevin came on board through his relationship with XYZ, with whom he'd made Tusk. They pitched him the idea and he wanted to do Halloween.
You're the main producer, so how did it work on each story?
Each of the eight shorts had their own producer on them. We would offer overall production support and anything else that was needed for co-ordination. They were such fun to go to [the sets] because they were bare bones but so professional.
Is there interest in Holidays now?
Yes. At first it wasn't met with a trace of interested from the studios and agencies. Now that the trailer is done and we're playing in Tribeca there's a lot more interest.