In his first year as artistic director at the Palm Springs International Film Festival, Lerman looks ahead to a handful of anticipated highlights in the 2017 programme.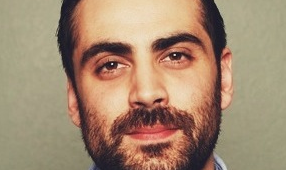 The 2017 Palm Springs International Film Festival is scheduled to run in California from January 2-16. To peruse the full programme, click here.
Diversity is a huge buzz word. Is it reflected in the programme?
Yes, throughout. We're representing a ton of countries. I think it's 72 this year. I really like the fact that we have a talented filmmaker of colour opening the festival [Ritesh Batra, The Sense Of An Ending, pictured]. It's so much of the conversation right now and it's great to support a really talented filmmaker. We pursued it and it seemed to make mutual sense. It's cross-cultural, it's prestige, and it's a very sweet film.
Tell us about the Awards Buzz section, which has championed Oscar foreign-language submissions for many years
We have 43 of the foreign-language Oscar submissions including eight of the nine shortlisted films. We showed Tanna last year [the other film on the shortlist.] It's a great list. We've got a strong emphasis on Canadian films this year too. Xavier Dolan is among them with It's Only The End Of The World, which is exciting. Finland is a great highlight for us and we're screening Polish auteur Andrzej Wajda's last film, Afterimage, which is also in competition and is part of our Focus On Poland section.
After Dark has some juicy selections although the festival is not known for this programme
It's traditionally been a tough market for us to get into genre, so we're trying to do things that fit into the rest of the programme and are a bit edgy. We had had the programme for a couple of years and it's been very small. This year we have The Untamed and this is a very different film from Heli for Amat Escalante. It's this socio-realist drama about working class people in Mexico and these terrifying things that happen. It plays off this idea of homoeroticism and homophobia and masculinity and creates a complicated conflict for the characters. Showing that in the programme with its surreal and unforgettable imagery is great and we also contextualise it as something edgier. We also have [Babak Anvari's] Under The Shadow and took it out of the Awards Buzz because I wanted to highlight is as genre. It's still in competition.
What are some of the highlights festival-goers might enjoy in New Voices/New Visions?
Barakah Meets Barakah from Saudi Arabia [Mahmoud Sabbagh] is also in competition and we have Chloé Robichaud's Boundaries and Zoology, [Ivan I Tverdovsky] which is making the rounds on the festival circuit. It's Russian and somewhat akin to Gloria. We have a great musical called Julie And The Shoe Factory [Paul Calori and Kostia Testut] about a woman who dreams of financial stability. We also have a great Israeli movie called In Between [Maysaloun Hamoud].
How would you describe the festival audience in Palm Springs?
They're on point. We got a chance to host a curators event [in December] for members and David Ansen [lead programmer] and I spoke about the programme. It was exciting because it's our first touchstone with the audience. They're really savvy and interested in cinema. It's an older crowd and one that's in tune with what's going on.
How are you feeling on the eve of the festival?
I am beyond excited. This is the first time I am artistic director of the festival and I have never worked with the festival before. I'm still working for Toronto and still doing things for Philadelphia. I also have The Overlook Film Festival, which I co-created.