The Emirati director talks about his feature documentary on the importance of water and date palms to life in Dubai.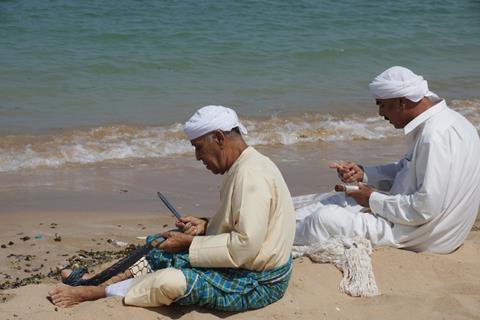 Visitors to DIFF tend to be struck by Dubai's new architectural wonders. But once that awe fades, they invariably seek out evidence of the UAE's historical and cultural legacy. Even for regular festival-goers, that rich
heritage can be hard to find amid the furious pace of urban development and even harder to distinguish from the many clichés that have grown up alongside.
Which is why Nasser Al Dhaheri, an Emirati writer, journalist and award-winning photographer decided to make a feature-length documentary about his country and the roots that stretch back some 3,000 years. "My
film is a story of three elements — water, palm trees and family — and how they met to establish a civilisation here that constitutes a unique culture," says Al Dhaheri. "But other people are ignorant of that culture.
They only know us through the camels, the desert and the oil. This is our real story."
Part of a noticeably large contingent of Emirati films making their world premieres at DIFF, A Tale Of Water, Palm Trees And Family highlights the region's ancestral dependency on two essential lifelines: water and the
date palms that provide both food and materials for building houses and boats.
In the Al Ain region of Abu Dhabi where Al Dhaheri was born, there is evidence of the world's oldest known falaj — the ancient network of underground water channels that was literally carved out of rock around 1,000BC. It is testament to herculean effort — and engineering prowess — that many of these channels still remain the main source of irrigation in Al Ain today.
"The work in this film took two years. We toured the Emirates from north to south and from east to west; we slept in the desert; we went out in the morning with the fishermen; we ascended mountains; and we ate in the
middle of palm oases," recalls Al Dhaheri.
A storyteller by trade, his biggest challenge was not in making the transition to cinema but in finding a common language of communication with a Dutch technical crew that included cinematographer Hans Fels and editor Hans Dunnewijk.
That and one memorably hot-tempered encounter. "While we were filming some bullfighting in Fujairah, we were attacked by a raging bull. Our camera was the first victim, because we all ran when we saw that bull coming at us."