As the 14th annual New York jamboree kicks off, Jeremy Kay talks to festival director Genna Terranova (main picture), Tribeca Enterprises evp Paula Weinstein (centre) and director of short film programming and initiatives Sharon Badal about their work.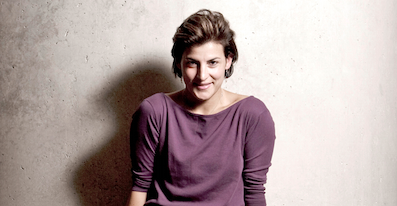 The Tribeca Film Festival runs from April 15-26.
What is the essence of Tribeca?
Paula Weinstein: It's strong in terms of independent film. We're not a destination festival like Sundance. We're in New York City so there's an inward and outward look. We're very community-based but we want to reach out to filmmakers [everywhere] because we're urban, contemporary and international and this is about the arts. Being culturally and politically and socially responsible and relevant is very important to our lives. That's what Tribeca grow out of – our sense of community and activism – and the whole of Tribeca and the Tribeca Film Festival programme is part of that.
How do you feel about this year's programme?
Genna Terranova: The programme is the same size but feels a lot bigger. One of the initiatives we talked about was creating an experience around the movie and we feel this was more and more important as fewer people choose to go to the cinema so [we wanted to] bring them back to the cinema in a communal way. We've done that before with live events and wanted to increase that offering.
This year opening night is the Saturday Night Live doc [Live From New York] and there'll be a surprise performance [revealed to be Ludacris]. We're doing Goodfellas and bringing back the whole cast. A doc called The Ballerina's Tale with Misty Copeland – who is poised to become the first prima ballerina who is African-American – and we will have a performance with her protégées and a conversation with her.
PW: Genna and her team and Geoff select the films but I'm more involved in the overall shift in the world out there, but Genna and I are attached at the hip: she's an extraordinary programmer and an extraordinary thinker. She's quite remarkable and comes from a love of filmmaking and storytelling.
Ludacris performed on opening night and there will be a live score accompaniment to Harold Lloyd's Speedy by DJ Z-Trip. You've got the traditional heavy emphasis on music again this year
GT: We're doing a tribute to Frank Sinatra and we will have a big performance afterwards with Tony Bennett and others – it will be an amazing tribute night. And Mary J Blige made a featurette and it's a behind-the-scenes and she will perform from the album after the movie.
Spring Studio is now the hub of the festival. Why has that been important to you?
GT: Everything will be on the West Side and it will be a very fluid back-and-forth. You've got the Regal nearby and the hotels. There are a couple more venues in nearby Chelsea, accessible via the Red Line. We have more than 50 things going on at Spring Studios. The hub is also an exhibition space, so we're able to build one floor to have a whole theatre and a retractable stage so we can do screenings and theatre there. We're doing the Kurt Cobain movie there [Kurt Cobain: Montage Of Heck] with Courtney Love talking afterwards.
US festivals are really exploring the intersection of technology and storytelling. We've seen this at Sundance and SXSW and it's a big part of what Tribeca has pulled together
GT: Technology is playing a bigger and bigger role in [the arts] so we wanted to include it and not silo it. It's more curated here rather than doing it on a conference scale. We're trying to bring film-makers together with these technologies and create an environment at Spring Studios where everyone can collide and talk and start to nurture the future of storytelling. It's still very early stages and we need a new grammar and vocabulary.
PW: We've got Astro Teller from Google talking about the driverless car and how that dream took him to where he is.
GT: We're doing transmedia [at Spring Studios] too. The focus is on viewer experience of virtual reality. There's a feeling that people are starting to talk about how virtual reality transports people and their point of view and affects their ability to empathise. In VR your brain really starts to operate differently so you see projects in Storyscapes working with this. In The Enemy you see it as a conflict and then you're in the conflict.
Jeremy Bailenson from Stanford University will have a [VR] laboratory set up where they track your movements, so you're put into certain situations like walking a plank or swimming in a coral reef where the animals are dying, so there's less of a sense of objectivity. We're also having Oculus [Rift, VR headset pioneers] come in.
Sharon Badal: This year we noticed a lot of shorts about technology, so we created a programme dedicated to the younger demographic. The programme is called FML, which in the internet world stands for Fuck My Life. The people who know will watch. That entire programme is going to be online for free during the dates of the festival. You have to try different things every year. It's thinking about your audience and what can you do this year that's going to be exciting to them.
Genna we know you love all your babies, but mention a few films for us
GT: We have a lot of women directors, about 30%, which is one of the highest percentages we've ever had. We have a lot of first-time film-makers. We have Reed Morano with Meadowland, who is a great cinematographer who did Frozen River and this is her first film. Then there's The Survivalist, from UK director Stephen Fingleton who's already a video guru and he's definitely someone to look out for.
We have a lot of docs this year. One of the themes going through the docs and narrative films is father-and-child. We have In My Father's House, which is a beautiful story and we have Maggie starring Arnold Schwarzenegger as a father whose girl is becoming a zombie. These aren't things we look for but see them at the end.
There's a few films from Pakistan. Song Of Lahore and Among The Believers, which is about the Red Mosque. The film-makers get access to these kids being trained as jihadists.
Paula, this is your third festival as evp of Tribeca Enterprises and you speak of the refreshing change of attitude compared to making films in Hollywood, which you know plenty about wearing your producer hat. Tell us about that contrast
It's been inspiring coming from Hollywood at a time of such transition where people are unsure about what kind of movies will work and it's difficult to get movies made and profitable. So to come here and experience this unbelievable surge of creativity that's coming out of this period has been thrilling. There are all these fascinating things happening: what's going to stick and what's going to take us to the next level?
Sharon, you joined Tribeca 16 years ago and were the third employee at the festival. Has the shorts selection grown over the years?
It's stayed pretty stable. The first programme was five days so it was pretty small. This year we have nine programmes. In general we have stayed the same. This year I have a second New York programme because of demand. Some years I have an animation programme. It depends what we're looking at. What's important is every filmmaker feels equal.
What's interesting about programming shorts for Tribeca is you never go into it with intention. The crop of that year's shorts is what dictates the process. This year we decided to do several unusual, new things based on what filmmakers were telling us. The New York shorts programme is twinned this year – one is documentary [NY – Daily Grind] and one is narrative [NY – Double Espresso], so there are two very different looks at New York.
Tell us about some of the new programmes
SB: We received almost 3,000 submissions and some were mind-blowingly visual, unlike anything we had ever seen before. So that led to a new programme that's very cerebral and artistic and by that I don't mean experimental. Gallery Opening [selections] are linear and accessible but on a different intellectual and visual plane. It includes work from Daniel Arsham starring Juliette Lewis [Future Relic 03] and one from the artist JR [Les Bosquets] about his experiences in Paris. All four screenings of that programme sold out right away so we set a fifth. I guess we tapped into that zeitgeist.
We also have Interference, a programme that's a little bit more sci-fi-thriller. In the past we had a really good horror genre programme. This year the top-tier submissions were leaning more sci-fi; story-driven CGI, so that is realised in this programme.
Festival directors these days seem constantly amazed by the creativity in short film-making. Why is there so much creativity in shorts?
SB: There are no rules, so you're not compelled to follow any sort of structure. It's a blank canvas, unlike feature where an audience invests in 80 or 90 minutes there's got to be a very strong thread there. With shorts they can range from anything from a seven-minute punchline to a two-character dialogue-driven piece. You have such a range stylistically. When you watch The Shaman [plays in Interference programme] you think you're watching a $100m movie. In Gallery Opening there's a short called Where We Begin, maybe 18 minutes long, with two lines of dialogue.
How do you put the programmes side by side?
SB: You have to balance every programme. Every one is creating a feature out of shorts, so it becomes a great experience and one leads gently into the other and when you move from dramatic to comedic there's a short that just gives you that little transition and that's the curatorial eye that we at Tribeca do very well.