Juliette Binoche stars in the Arctic adventure.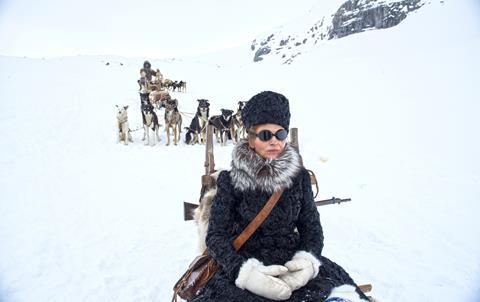 The 65th Berlin International Film Festival will open on February 5 with the world premiere of Nobody Wants the Night, the latest film from Spanish director Isabel Coixet. It will participate in the international competition.
The Spanish-French-Bulgarian co-production takes place in 1908, in the Arctic seclusion of Greenland. The adventure film focuses on "courageous women and ambitious men who put anything at stake for love and glory".
The ensemble cast includes French actress and Oscar winner Juliette Binoche (Camille Claudel 1915, The English Patient), Japanese actress Rinko Kikuchi (Babel, The Brothers Bloom) and Irish actor Gabriel Byrne (The Usual Suspects, Miller's Crossing). Filming took place in Bulgaria, Norway and Spain.
Berlinale director Dieter Kosslick said: "Isabel Coixet has created an impressive and perceptive portrait of two women in extreme circumstances."
He also revealed: "It will also be the first film to be screened in Dolby Atmos in our Berlinale Palast."
Six films by Isabel Coixet have already been presented in various sections of past Berlinale programmes, including My Life Without Me (2003) and Elegy (2008) in Competition. In 2009 Isabel Coixet was member of the festival's International Jury.
Last year's opener, Wes Anderson's The Grand Budapest Hotel, led the BAFTA nominations today with 11 nods.