WRITER: Having written short stories throughout his childhood, it was not until Joe Murtagh, whose parents are Irish, spent a year studying in Albuquerque, New Mexico that he started experimenting in film along with fellow students.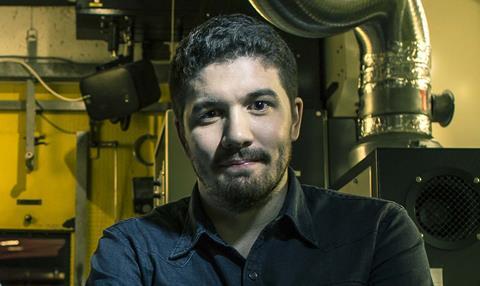 Click here for more Stars of Tomorrow
"I wrote a short, it was dreadful, they made it into a film that was even worse," he says.
But Murtagh was itching to write more scripts.
While working as a labourer in London, he sent a screenplay to the National Film and Television School (NFTS), and was accepted into the Screenwriting Masters programme.
There, he struck up a close partnership with writer-director Nick Rowland and producer Daniel Emmerson - both Screen Stars of Tomorrow in 2015. Murtagh and Rowland collaborated with producer Alexandra Breede on short Group B, about a rally driver, which was nominated for a Student Academy Award in 2015.
He also co-wrote Out Of Sight with Rowland, about a recovering drug addict, with that short premiering at Sundance 2015.
On graduating from the NFTS, Murtagh was presented with the school's most promising student award as recognition for writing more short films than anyone else in the history of the course (seven in two years).
Looking forward, he has recently forged a strong relationship with Michael Fassbender's DMC Film, which is attached to his Ireland-set western Calm With Horses, which Emmerson will produce and Rowland will direct.
DMC is also involved with Dreadful Ned, another Irish western Murtagh is writing.
The young writer is keen, however, not to be pigeonholed: "I want to look back on my career and see a range of film, TV, all kinds of genres and time periods, but with a consistency, a rhythm, tone, a voice that is inherently mine."
Contact Harriet Pennington Legh, Troika Talent harriet@troikatalent.com