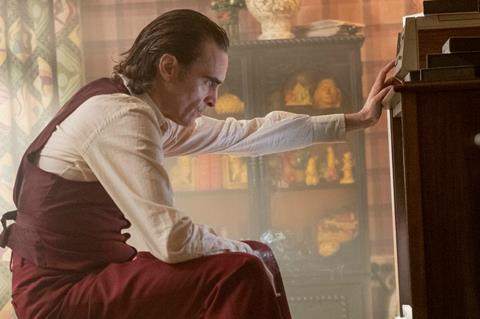 The extraordinary trajectory of Warner Bros' Joker continued apace this week as the tentpole was confirmed on Friday as the highest grossing R-rated global box office hit in history.
Joker stood at $788.1m on Friday (25) and is poised to enjoy another strong session that will see it soar past $825m at the worldwide box office by Sunday.
The previous high-water mark was $785m established by Deadpool 2 starring Ryan Reynolds. Joker's international tally stood at $522m by Thursday, and on £40.3m the film already ranks as Warner Bros' highest-grossing title in the UK since 2017's Dunkirk.
Joaquin Phoenix stars as the supervillain for writer-director Todd Phillips and the cast includes Robert De Niro and Zazie Beetz.