The head of Met Film School and Met Film Production tells Wendy Mitchell about the synergies between education and production and talks about forthcoming projects including Donor 150 and Maakbet.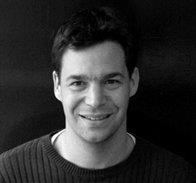 The Met Film School started in a room in Clapham seven years ago doing short courses, and has now grown to have a full programme of short-courses, one-year programmes, a unique two-year BA (with Thames Valley University) and a new Postgraduate Diploma leading to an MA (with Bournemouth University). The school currently has about 150 students, split nearly halfway between UK and international students.
Unusually, the school has an in-house production company to work on non-student films as well as a professional post-production facility available to students and third-party productions. NFTS alumnus Jonny Persey joined Met as director in 2007 and brought his production company APT (Deep Water, Wondrous Oblivion, Solomon & Gaenor) into the fold there in 2008 to form Met Film Production.
The outfit has since produced films including Heavy Load, Little Ashes (cast included a then-unknown Robert Pattinson), French Film, The Infidel, and recent Silverdocs award-winner Men Who Swim (aka Sync or Swim) directed by Dylan Williams.
As for the school side, Persey is proud of the students' success rates. "We check every quarter how our graduates are doing, and we've never gone below the 70% mark of students working in the media industries within six months of leaving the programme," he notes.
From being a producer at APT Films, how did you come to Met and bring the production company into the fold?
Met Film Production formed about three years ago. I was asked to come into the school about four years ago and I brought my production company (APT) with me and we became over time an integrated single company, which both educates and makes films. The production company self funds — a production company can kind of ride the peaks and troughs when it's part of a bigger entity, so the benefit for the production company is one of stability.
That's unusual for an educational body to work on non-student films. What is the synergy there?
It's unique. It's enormously positive. My production team used to laugh at me when editors, DPs, and writers we were working with turned up at the office, but not for a meeting, to teach! So our students are taught by working professionals bringing real living examples into their teaching. And they are taught how to be a professional. Everything we do is designed to prepare students to make films and work in the industry. One former student, Daniel Demissie, subsequently did some voluntary work with our production team, and he pitched an idea which is now in production as a feature documentary. He is co-producing, Jerry Rothwell will direct, Al Morrow is lead producing, and I am executive producing. The film, Town of Runners, is about a small town in Ethiopia which has spawned many of the world's greatest runners – the film explores what drives and shapes these young African people's ambitions and extraordinary success. It's attracted a lot of attention from finance and broadcasters worldwide. It will complete shortly before the Olympics.
Does Met teach any film theory or is it purely practical?
It is practical, but we've also developed a concept called Film Sense. Film Sense is the film equivalent to body sense, or unconscious competence. When you first learn to drive, it's really tough to concentrate on all the different elements at the same time, but as you grow more comfortable then the technical stuff becomes automatic and you just do it and you can focus on your journey. With Film Sense, by the end of the programme, we hope students have learned that unconscious competence in use of camera, editing, and so on, as well as the highway code of filmmaking, so that they are really concentrating on the narrative they are creating.
How do your BA students work on a project with industry experts?
In the second year of the BA, one of their modules is to write, direct, produce and distribute a feature film. Our second BA group is currently in production on a psychological horror thriller. The aspirant DPs shoot the film, the directors direct and so on. In this way they are each absorbed into a major role in a feature film work with commercial ambitions. They are all associate producers on film, they have a real share of the upside. They decide how to complete the film, how to distribute it. At the same time another group of students is in production on an internet soap called Take 2 which they have just put out live, and to date has had some 15,000 hits in its first three days. That module is led, and the soap exec'd by BAFTA nominee Chris Bould (Who's Line is it Anyway?).
What is the philosophy behind which projects Met Film Production produces?
After Wondrous Oblivion and Deep Water, rather than making a film and giving away rights to a bigger company, we wanted to make the films on smaller budgets and keep as many territories as we could, and keep control. So then we made Heavy Load, and we made it by selling only US and Finnish rights, and then when it was finished we sold it to the BBC and many countries internationally. We released it ourselves and sold DVD rights to Kaleidoscope. Recently in the last 18 months we've released Paul Morrison's Little Ashes, which we made by selling only Spanish and US rights. And then about the same time we did French Film which we did as a co production with Slingshot — they had control but we physically produced it. Same thing with The Infidel which is directed by Josh Appignanesi, one of the school's tutors; co-produced by Met's Stewart le Maréchal, and post-produced at Met as well.
What is Met's relationship with Ealing, other than being their tenant?
We are their biggest tenant and we have a very good relationship in terms of mutual use of facilities backwards and forwards. And there are also internships and opportunities for students. Recently for example John Landis (who directed Ealing's Burke & Hare) taught a class to our students.
What are you producing now?
We have Donor 150 (about a US sperm donor and his getting to know the fifteen or so children he fathered) which we're doing with More4, Arte, Sundance, Gucci Tribeca and various others, which should be completed in the autumn. We're also hoping to have a wonderful production, Maakbet, a South African contemporary retelling of MacBeth which we're hoping to shoot in October/November. At the same time back in the UK we should be in production on microbudget feature Foxglove with Film London (Microwave).
Do you miss being more of the hands-on producer?
I do. I'm sure there will be some film at some point in the future that I'm so passionate about, I'm drawn back into physical production a bit. But I love what I'm doing so much, for me that is a bigger driver.