ACTOR: Having graduated from the Bristol Old Vic Theatre School in 2011, Josh O'Connor believes that extended runs on television shows have been an "important learning curve" for his craft.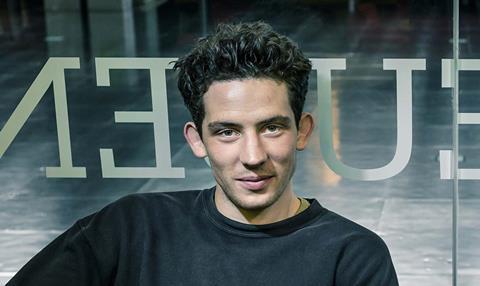 Click here for more Stars of Tomorrow
The Cheltenham-born actor, based in London, has starred in Ripper Street, Peaky Blinders and, most recently, The Durrells.
"I learned a lot from people like Matthew Macfadyen, Jerome Flynn and Cillian Murphy on those shows," O'Connor says.
Working on Florence Foster Jenkins, alongside Hugh Grant, was a different experience, he jokes: "I was so terrified. We had a 10-minute conversation about coffee once, and I now know that I prefer a flat white."
Florence marked his second role for director Stephen Frears - "a complete idol of mine" - following The Program, which O'Connor worked on shortly after Lone Scherfig's The Riot Club.
"[Frears] is just so much fun to work with," he says. "Even when he's directing Meryl Streep on Florence, the feeling on set was so chill, which is credit to him."
Before going back to Corfu for series two of The Durrells, O'Connor filmed Francis Lee's debut feature God's Own Country earlier this year, playing a Yorkshire farmer who forms a relationship with a Romanian migrant worker.
He notes that Lee was heavily influenced by Mike Leigh, and to prepare for the role O'Connor had to work on a farm for two weeks.
After an intense lead role in 2015's Bridgend, directed by Jeppe Ronde, the slow-burn O'Connor has proved his versatility and ability to carry a feature. More will surely follow.
Contact Claire Maroussas, Independent Talent Group clairemaroussas@independenttalent.com