Bradley replaces John Whittingdale who departs after 14 months in the post.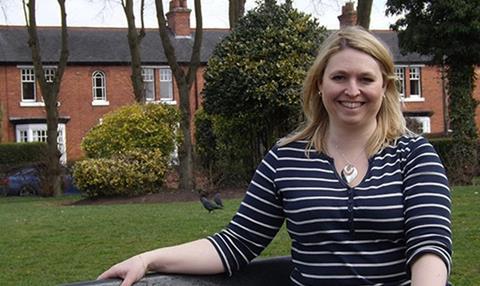 Staffordshire MP and former Home Office minister Karen Bradley has been appointed culture secretary in Theresa May's newly formed cabinet.
She replaces John Whittingdale, who departed earlier today after 14 months in the post, becoming the ninth culture secretary in the last ten years and the latest to oversee matters relating to broadcasting, particularly the BBC and C4.
She is a surprise choice with many political journalists predicting that Damian Green would secure the role. Green has been appointed work and pensions secretary in the reshuffle.
Bradley, who is MP for Staffordshire Moorlands, was previously appointed Parliamentary Under Secretary of State in the Home Office in February 2014, where she worked closely with former Home secretary May.
She has been an MP since 2010 and in her role at the Home Office, has overseen measures to prevent child sex abuse, the regulation of online pornography, anti-social behaviour and hate crimes.
A Remain campaigner, Bradley is not believed to have publicly shared her thoughts on issues such as the BBC or Channel 4 in Parliament.
She will, however, be in charge implementing the BBC's new charter agreement and making a decision on the future of C4.
Before joining the House of Commons, she was a chartered accountant and chartered tax adviser, working for Deloitte & Touche and then for KPMG, between 1991 to 2004.
She then became a self-employed economic consultant, before rejoining KPMG in 2007.
Unlike her predecessor Whittingdale, Bradley is not a social media fan. She told the Birmingham Mail earlier this month: "I am not on Twitter now. There is a reason I am not on Twitter. I just decided I didn't want to listen to this kind of nonsense."
This article first appeared on Screen's sister publication Broadcast.