WRITER-DIRECTOR: Throughout her childhood, writer Kate Herron remembers being addicted to The Simpsons, a vice that has influenced her path into writing comedy.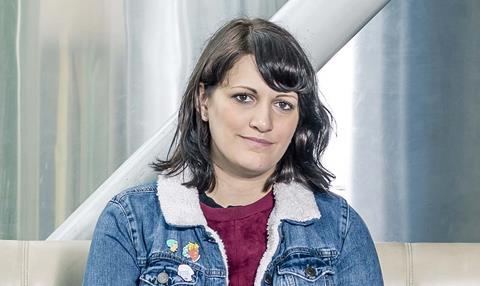 Click here for more Stars of Tomorrow
After completing her degree at the University for the Creative Arts in south-east England, she began making a series of micro-budget short films through various initiatives and competitions including Film4 Scene Stealers, in which her entry Kill List: The Musical parodied Ben Wheatley's horror-thriller.
Kill List producer Claire Jones saw the short and liked it so much that she sent a personal email to the young director.
Herron's career began to take shape in 2014 after rom-com short Valentine played at Palm Springs and her script Rest Stop earned her a place on the London Comedy Film Festival's mentor scheme, where she was tutored by Sky Comedy's executive team.
Her short Healey's House, directed by 2013 Star of Tomorrow Rob Savage, recently wrapped and is heading for the festival circuit.
The pair are developing a feature version of the story, which follows two young women who are entangled in a criminal plot.
Herron's other feature projects include a recently completed script for Miss Universe, co-written with comedian Briony Redman, which is set during the alien invasion of a beauty pageant in Woking.
She is also writing a film noir titled The Raw Ones, about a female detective cracking a case in a nudist camp.
Excited about recent female-led comedies such as the Ghostbusters reboot, Herron says there is still a "serious lack of female voices in the industry. There needs to be a range of female voices. Comedy is so subjective and it needs to be as cinematic as it is funny."
Contact Kate Herron kateherronishere@gmail.com