Speaking at the European Film Awards, UK director calls for "collective voice" among European industry.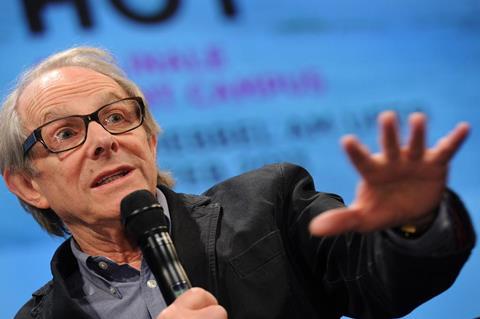 Veteran UK filmmaker Ken Loach delivered an impassioned keynote on the subject of European solidarity and Brexit after the European Film Academy's general assembly on Saturday morning (10 Dec) in Wroclaw.
Voicing similar sentiments to those expressed during a speech given before the European Parliament's Committee on Culture and Education in October, Loach asked: ¨Is it true that the European Union doesn't stand for the interests of the people, but for the interests of big corporations, that it has been a central contributing factor to the British leaving and to the problems we see around us…or is [the EU] a benign organisation which will work for the benefit of the people - or is it working against the interests of the people?¨
The two-time Palme d'Or winner argued that it was "not enough" for European filmmakers to make ¨humane, thoughtful, imaginative, compassionate and caring films¨ as a way of responding to the social and economic ills besetting the EU such as the increase in numbers of food banks and the phenomenon of in-work poverty.
"I think we have got to make our voices heard, to stand up inside the cinema and, more importantly, outside the cinema," the director of I, Daniel Blake continued.
"We have to be more open to the idea that there are regimes in the world that we should not tolerate or deal with,¨ he suggested, calling on the European film community to develop ¨a collective voice¨ in solidarity with the abandoned and oppressed throughout Europe and the rest of the world.
Quoting the British poet John Donne ("No Man is an Island") and labour activist Joe Hill ("Don't mourn, organize!") at the end of his keynote, Loach declared: "We need to engage in politics and make political alliances because the barbarians are at the door."
Among the audience were filmmakers Wim Wenders, Krzysztof Zanussi, Volker Schlöndorff, distributors Stephan Hutter and Claudia Bedogni, producers Ilann Girard, Antonio Saura, Dagmar Jacobsen, Ewa Puszczynska, Berlinale Talents' Florian Weghorn, NFTS director Nik Powell, and European Film Promotion's Renate Rose.