CHINA BOX OFFICE:  Boosted by a visit to China by star Colin Firth, Kingsman: The Secret Service topped the China box office on its opening weekend, grossing $24.25m in three days.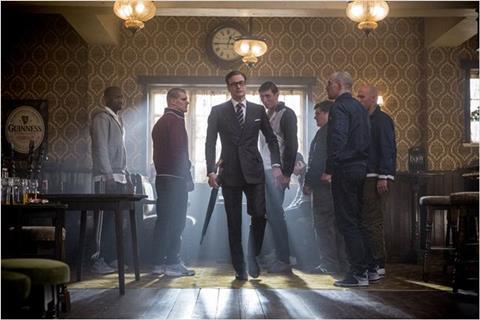 Directed by Matthew Vaughn and co-starring Taron Egerton, Samuel L. Jackson and Michael Caine, the Fox spy caper pulled in 4.55 million admissions from 116,819 screenings.
Peng Sanyuan's Lost And Love, starring Andy Lau and Jing Boran, came in second, grossing $13.44m over the week March 23-29. The Huayi Brothers production has taken $31.7m after ten days on release.
EuropaCorp's Taken 3, starring Liam Neeson, came in third with $12.73m for a cume of $29.83m after ten days.
It was followed by last week's box office topper, Disney's live-action Cinderella, which grossed $12.33m over the week for a cumulative gross of $65.92m after 17 days.
Another Disney production, Big Hero 6, took fifth position in the chart with $5.47m over the week and a cume of $83.53m.
Local 3D animated adventure film, 10,000 Years Later, came in sixth with $3m over its opening three days.
Adrian Kwan's Little Big Master, starring Miriam Yeung came in seventh with $1.42m for a cume of $3.18m, followed by Legend Of The Rabbit: Martial Of Fire, which grossed $820,000, Paddington with $620,000 and Chinese New Year release Wolf Totem with $570,000.
StudioCanal's Paddington, which was distributed as a flat fee release, has grossed $15.62m in China over the 25 days of its release.
Openers this weekend include long-delayed China co-production Outcast, starring Nicolas Cage, Wu Jing's Wolf Warriors, which was recently snapped up by Well Go USA, Lau Ho Leung's Two Thumbs Up and Derek Yee-produced thriller Insanity.