WRITER: "I wrote Aether over Christmas, during six weeks."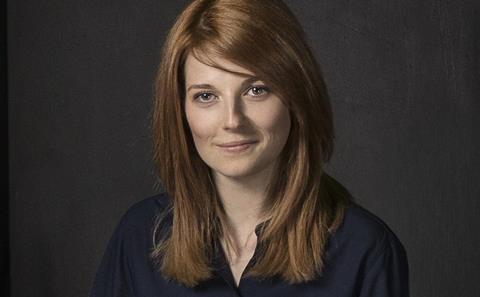 "I really, really went for it," says Krysty Wilson-Cairns. And it really, really went. By March 13, FilmNation Entertainment had swooped for the riveting, high-concept sci-fi film, written by a "self-confessed science nerd" who was intrigued by the concept of sound never disappearing.
Born in Glasgow, Wilson-Cairns studied screenwriting at the Royal Scottish Academy of Music and Drama and went for her masters in screenwriting at the NFTS, graduating only last year.
She is 26 and works nights at a Soho pub, but she is also a "physics geek" and a huge fan of films such as Minority Report; Aether is a tribute to Memento and The Conversation, with its lead character named Harry after Francis Ford Coppola's 1974 snoop played by Gene Hackman.
Wilson-Cairns first met her agent, Marnie Podos, at the NFTS showcase last year, and together they hammered out her idea for Aether before Wilson-Cairns sat down at Christmas to write it ("framed as a procedural, as I didn't think people would buy it from someone as young as me otherwise").
"I've never been paid for writing before," confesses Wilson-Cairns, who has just finished her second draft, but the screenplay is riveting and undoubtedly more is to come. FilmNation production president Aaron Ryder (who produced Memento) confessed he was "astounded by the level of talent and inventiveness from such a young voice".
He is not the only one to come calling: "So many people in America read Aether and they've sent me so many books and possible adaptations, so a lot of things have opened up, and I've had some ideas as well that have had a really positive reception," she says. "But I haven't looked at them yet as I've been so intently focused on Aether."
Contact Marnie Podos, United Agents mpodos@unitedagents.co.uk