After years of being bypassed by foreign productions — even those set in the territory — France is aiming to redress the balance. Nancy Tartaglione explores the impact the C2I international tax credit is having on attracting films to the country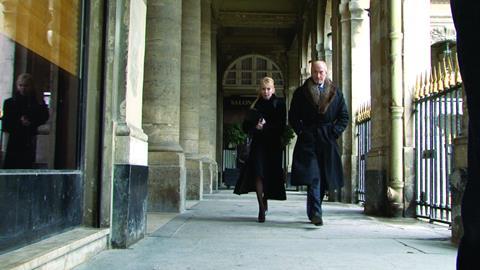 In recent years, parts of Germany, Hungary and the Czech Republic have been dressed up to look like Paris for such films as Quentin Tarantino's Inglourious Basterds, Steven Spielberg's Munich and Stephen Sommers' GI Joe: The Rise Of Cobra. With all those stand-ins, a town could develop an identity complex.
Now, in the face of such bypass production — the above listed films did shoot for a handful of days in France before moving on due to cost — a new measure encourages productions to put down stakes in France. Further, when coupled with a pre-existing incentive, the new device could see shoots stay for longer.
France's rich subsidy system has long placed it in an enviable position while also making the territory a highly sought after co-production partner. Hurdles exist for foreign producers wanting to access the more than $1.4bn (€1bn) that is invested annually in French production, but new regulations will serve to ease passage for producers looking to shoot non-French films in France while seeing a tax break on their spend.
There are two major sources of finance designed to attract foreign shoots to France, one at the regional level in Paris and one at the national level.
Set up in 2001, the Ile de France Film Fund is worth $19.1m (€14m) and is earmarked for films shooting in Paris and its environs. Films must meet certain requirements including the stipulation that 50% of the entire shoot must be completed locally. A request for the reimbursable aid, which is worth about $409,000 (€300,000) on average, must be made by a French company while two elements of post-production must be completed within the area. The fund is open to features, television and animation and requests must be made before shooting, although a project can begin shooting while its application is processed.
Stephen Frears' Chéri (pictured) took advantage of the fund, but foreign films accessing the war chest have traditionally been the exception rather than the rule. This, says Olivier-René Veillon, executive director of the Ile de France Film Commission (pictured), is because few films ultimately meet the criteria that the local portion must represent 50% of the overall shoot. Most only require a handful of shooting days in France.
Longer shoots expected
However, Veillon is bullish about the advent of the new international tax credit, or C2I, which went into effect on December 1. "Things will change with the new incentive because there will be more films that will stay for longer periods of time," he says. Veillon believes that because the Ile de France Film Fund and the new tax credit can be combined, "it reinforces the attractiveness of the region".
While the attraction of shooting in Paris is undeniable, post-production can be another matter. France boasts some of the best effects houses in the world but most productions prefer to do post at home.
Ileen Maisel, who is producing the Jackie Collins adaptation Paris Connections, completed all of that film's shoot in the Paris area but headed back to London for post.
"Things will change with the new incentive because there will be more films that will stay for longer periods of time."

Olivier-René Veillon, Ile de France Film Commission
Although Paris Connections might have been able to access the Ile de France Film Fund had it done post locally, Maisel says that since the director and editor live in London there was little incentive to stay. "Our budget is not that big so what we would have had to sacrifice in terms of control is not worth it for the money we would have gotten," she says.
Maisel and Paris Connections did access the national tax rebate, however.
The C2I — intended to compete with other European territories' tax breaks — was finally put into effect in late 2009 after years of jockeying. Via the credit, foreign producers receive a 20% break on all local spend (except accommodation). What makes the scheme particularly attractive is there is no requirement to meet the CNC's cultural test for 'Frenchness'.
The rebate has a cap of $5.5m (€4m) and requires a local spend of at least $1.4m (€1m) along with at least five shooting days in France. It is open to feature films (including animation) and television programmes. Live-action films must meet a list of 18 criteria from a scale of 38 points which can be gained, for example, via the number of scenes that take place in France, French elements in the story, the nationality of characters, talent and crew, total days shot in France and the spend relating to special effects, equipment rental, lab work and sound.
Animated films must garner 36 out of a possible 72 points on a slightly different scale which is heavily weighted for technical aspects. Approval for the credit is granted by the CNC based on a recommendation from the national film commission, Film France.
Early adopters
Among the first international projects to tap the tax credit are Clint Eastwood's Hereafter, Christopher Nolan's Inception, Kenneth Branagh's Thor, the latest Woody Allen film and The Tourist, starring Johnny Depp and Angelina Jolie (see table below). It is believed Martin Scorsese's The Invention Of Hugo Cabret, based on Brian Selznick's children's book, will also look to access the credit.
The only stipulation which requires a French foothold is that the company making the request be incorporated in France. This need not be a production company, however. For example, an application could be made via the company of a local line producer or through a company set up as a one-off.
For Paris Connections, Maisel partnered with local production company Alienor to access the credit. The film shot for 20 days in Paris in February and Maisel says it was a great success — although she refers to social charges and a lack of overtime for crews as "crippling" (employers must pay a hefty tax on top of the salary of every French employee, which has often deterred foreign shoots, and there are very stringent rules governing working hours).
Nevertheless roughly 15 projects are expected to access the international tax credit in 2010.
Studio on the way
Unlike the Ile de France fund, projects looking to access the international tax credit can shoot anywhere in France although both the Ile de France and the Provence-Alpes-Cote-d'Azur region remain most popular.
Given that France lacks major service studios, most producers looking to France as a shooting destination are in it for the landmarks and landscapes.
Change may be on the horizon, however with the advent of Luc Besson's planned Cinema City studio. The complex, which is being constructed just outside Paris, can only help attract more foreign productions to a territory that is becoming more hospitable to such shoots.
Factfile
FIRST FILMS APPROVED FOR THE INTERNATIONAL TAX CREDIT
Despicable Me
Dirs Christopher Renaud, Pierre Coffin Prod Universal Animation Studios (US) Line prods Mac Guff Ligne (Fr), Peninsula Film (Fr)
Hereafter
Dir Clint Eastwood Prods Dombey Street/Warner Bros (US) Lineprod Peninsula Film (Fr)
Inception
Dir Christopher Nolan Prods Articulated/Warner Bros (US) Lineprod Peninsula Film
Killers
Dir Robert Luketic Prods SS2 Productions-Lionsgate (US) Lineprod DMWT Productions (Fr)
The Lorax
Dir Chris Renaud Prods Lorax/Universal (US) Lineprod Mac Guff Ligne (Fr)
Love and Virtue
Dir Raoul Ruiz Prod Fountain of Life (UK) Lineprod Timoz & Co (Fr)
Merlin (seasons 2 & 3)
Dirs various Prods Shine/BBC (UK) Lineprod Firstep (Fr)
Nodame Cantabile
Dirs Hideki Takeuchi, Taisuke Kawamura Prod Cine Bazar (Jap) Lineprod Comme des Cinemas (Fr)
Paris Connections
Dir Harley Cokeliss Prod Paris Connections (UK) Line prod Alienor Productions (Fr)
Poubara's Lion
Dir Henri Joseph Koumba Bididi Prod Les Films de l'Equateur (Gabon) Line prod Adelaide Productions (Fr)
Thor
Dir Kenneth Branagh Prod Marvel (US) Line prods Angel & Fine/Buf Compagnie (Fr)
The Tourist
Dir Florian Henckel von Donnersmarck Prods Tourist Productions/GK Films (US) Line prod Peninsula Film (Fr)
Underworld 3D
Dir Len Wiseman Prod Lakeshore (US) Line prods Valentine Productions/Duran (Fr)
Woody Allen summer project 2010
Dir Woody Allen Prod Gravier Productions (US) Line prod Firstep (Fr)