Nancy Tartaglione profiles some of the major French films set for release in 2010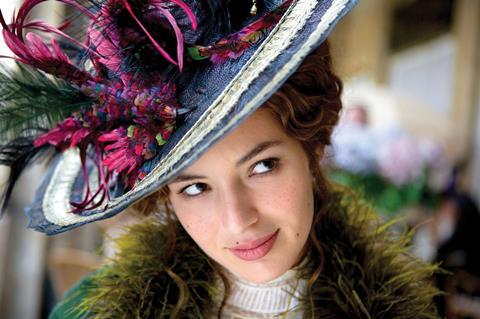 22 Bullets (L'Immortel)
Dir Richard Berry
Jean Reno stars as a gangster from Marseille, in the south of France. During an attack he is riddled with 22 bullets, but survives and goes looking for the man who tried to kill him. Richard Berry directs the EuropaCorp film. (Pictured)
The Big Picture
Dir Eric Lartigau
Douglas Kennedy's thriller is adapted for a $20m EuropaCorp production starring Romain Duris as the man who accidentally kills his wife's lover and then assumes his identity. Eric Lartigau directs; Catherine Deneuve and Marina Fois co-star.
Carlos
Dir Olivier Assayas
Edgar Ramirez plays terrorist Carlos the Jackal, whose organisation was responsible for killings, hijackings and bombings for two decades. A three-part mini-series in France, it is being sold by StudioCanal in both mini-series and feature formats.(Pictured)
Film Socialism
Dir Jean-Luc Godard
The 79-year-old legend returns with a film billed as a symphony in three parts. Taking place on a cruise ship, the cast includes singer Patti Smith and Alain Badiou. Wild Bunch is selling the film, which will be ready for Cannes. (Pictured)
Heartbreaker
Dir Pascal Chaumeil
A co-production between Focus Features International and Quad, this romantic comedy stars Romain Duris and Vanessa Paradis in the story of a charmer hired by family members to break up unsuitable love matches. Universal Pictures International France releases the film this month. (Pictured)
Miral
Dir Julian Schnabel
Schnabel's latest is about a Palestinian orphan in Jerusalem post-1948. Shot in English and currently in post-production, the film is produced and sold internationally by Pathé. Freida Pinto, Hiam Abbass and Willem Dafoe star. (Pictured)
Outlaws (Hors-La-Loi)
Dir Rachid Bouchareb
Three brothers reunite in Paris in the second of Bouchareb's Algerian trilogy after Days Of Glory, again starring Jamel Debbouze, Sami Bouajila and Roschdy Zem who shared the best actor prize at Cannes 2006. (Pictured)
Potiche
Dir Francois Ozon
One of France's leading film-makers returns with this story about the wife of a rich industrialist who takes charge during a factory strike. Sold by Wild Bunch, the film stars Catherine Deneuve, Ludivine Sagnier and Gérard Depardieu. Set for delivery towards the end of the year.
The Princess of Monpensier
Dir Bertrand Tavernier
Tavernier's romantic swashbuckler set in 1562 and based on Madame de La Fayette's classic novel stars Gaspard Ulliel, Grégoire Leprince-Ringuet and Mélanie Thierry. StudioCanal has worldwide rights. (Pictured)
Significant Others
Dir Guillaume Canet
After worldwide success with Tell No One, Canet returns with an $18m drama from EuropaCorp in which a group of friends go on vacation together and reveal secrets. The all-star cast includes Marion Cotillard, Jean Dujardin and Benoit Magimel.
Black Venus
Dir Abdellatif Kechiche
The award-winning director returns with a historical drama about a young South African woman forced to join a European circus because of her oversized body parts. Yahima Torres, André Jacobs and Olivier Gourmet star. Currently in post, the film is produced by MK2.
Watch While They Dance
Dir Claude Miller
Marina Hands, James Thiérrée and Maya Sansa star in the adaptation of Roy Parvin's novel Menno's Granddaughter about the wife of a comedian who has died under tragic circumstances. Aliceleo produces the film, which is now shooting.
Spotlight: Adele Blanc-sec
How Luc Besson's anticipated comic-book adventure came together
Luc Besson bought the rights to Jacques Tardi's comic book The Extraordinary Adventures Of Adele Blanc-Sec back in 2008.
"Luc likes comics and he fell in love with the universe of Tardi," says Pierre-Ange Le Pogam, head of EuropaCorp.
Besson started writing the script, an adventure set at the beginning of the 20th century, and by April last year had cast the film, with Louise Bourgoin set as the titular heroine, alongside Mathieu Amalric, Jean-Paul Rouve, Gilles Lellouche, Frédérique Bel and Gérard Chaillou.
"In May, at the Cannes film festival, we started looking for partners," says Le Pogam. EuropaCorp pre-sold the film to TF1 and Canal Plus, and other territories including Italy, Germany, Japan, Spain and Benelux. TF1 boarded the $34m film as a co-producer, investing $6.6m.
"We did not show it to American distributors," Le Pogam explains. "That's our rule. For French-speaking films, the stakes are so high we can't afford to make a mistake and pick the wrong US distributor. So we wait until we have [footage] to present the film."
The film shot from early autumn last year and the industry first saw footage at this year's European Film Market. Fans had to wait a little longer: on March 7, Luc Besson hosted the special Academy Awards programme aired by Canal Plus and screened footage of The Extraordinary Adventures Of Adele Blanc-Sec as part of the show.
From mid-March, EuropaCorp will run one-minute teasers and trailers in theatres in France and on the internet, alongside a poster campaign. The film opens in 500 theatres in France on April 14, with international roll-out afterwards.
Elisabeth Lequeret