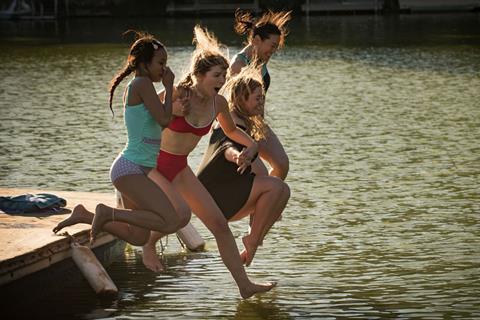 Lionsgate has unveiled the first slate of films from Studio L, its recently christened digital content unit targeting millennial audiences.
Studio L is designed to develop, finance, produce and distribute mainstream and targeted films and series in partnership with brands and digital platforms.
Set for release on May 11 is female-driven coming-of-age drama The Honor List, the first release from PopSugar Films, the film unit of media and technology company PopSugar. The film's cast of social media talent is led by Meghan Rienks, Sasha Pieterse, Karrueche Tran and Arden Cho. Elissa Down directed from a script by Marilyn Fu and Zoe Saldana's Cinestar Pictures produced.
Set to premiere at next month's South by Southwest festival is Most Likely To Murder, described as "a home-for-the-holidays noir-comedy" from TV comedy writer-producers Dan Gregor and Doug Mand. Gregor also directs and Mand is part of a cast headed by Adam Pally, Rachel Bloom and Vincent Kartheiser. The film is set for release on May 1.
Chicken Girls: The Movie, first feature from new media network Brat, is based on popular YouTube series The Chicken Girls and will be released in the spring.
Other Studio L projects include a follow-up film to Blue Mountain State: The Rise Of Thadland, which was based on the Lionsgate television series; a series based on Lionsgate's nineties horror feature The Blair Witch Project; and a series based on Lionsgate's 2005 comedy feature Waiting.
The division is also working on projects to be produced in partnership with BuzzFeed and The Onion.
Studio L executive vice president Seth Laderman said of the slate: "In today's fast-changing media landscape, Lionsgate is committed to creating and distributing various types of content for next generation audiences with some of the most exciting creative voices and innovative partners in our industry. The projects announced today signal our commitment to finding stand-out material, incubating new talent and delivering authentic storytelling. We will also continue to cultivate and foster fresh opportunities with existing Lionsgate properties, all built around Studio L's low-risk, high-reward distribution model."